4 Ways to Face Sensitive Teeth and Gums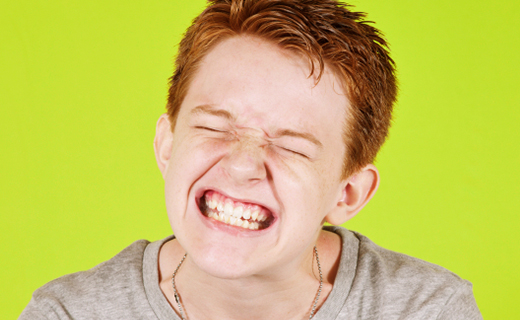 If you feel a stinging sensation or pangs of pain when brushing, flossing, or eating, then it's likely you have sensitive teeth and gums and you definitely don't like it. The problem is usually caused when tooth enamel wears away and exposes the tooth's tender root. But such sensitivity also results from cavities and cracked teeth, as well as whitening and deep dental procedures. While sensitivity is common today, you don't have to avoid this sensitive subject. There are many ways to ease the ache and stop sensitivity at the source.
To find the right treatments to treat your pain, talk to an expert in family dentistry about how to help sensitive teeth. While every experience is unique, the following four dental care tips are often suggested to soothe sensitive teeth and gums.
1. Select Special Toothpaste – There are many desensitizing toothpastes today that help relieve the sting of sensitive teeth and gums after only a few days of use.
2. Recover the Roots – When gums recede, the root of the tooth becomes exposed and leaves you susceptible to sensitivity. But applying a sealant over the exposed root can provide a protective barrier on top of the tooth to prevent any possible pain.
2. Review Root Canal – When your sensitive teeth are too tough to take and no other treatment provides relief, consider getting a root canal. The dental procedure treats the trouble in the tooth's soft core to subdue sensitivity at the source.
4. Go for Fluoride – Fluoride isn't just for kids. When fluoride is applied to sensitive spots on the teeth, this strengthens the tooth's enamel to help soothe sensitivity.
Once you've found the treatment for your tender teeth, stop sensitivity from striking again by being gentle when brushing and flossing, as well as avoiding acidic foods and drinks. By following these simple steps, you won't have to be so sensitive again.
To get the dental care you deserve from an affordable dentist in Flint, call Family Dental Group today at (810) 515-8952 or make an appointment.
---
Family Dental Group offers affordable family dentistry and gentle, compassionate dental care in Flint. Our office is conveniently located with extended hours to meet your needs. At Family Dental Group, we provide most dental services, from basic preventative care and general dentistry to specialized procedures and complete dental reconstruction. We accept most dental insurance plans and offer affordable financial solutions for any budget. Patient satisfaction is our top priority and we strive to provide the exceptional, affordable dental care and personal touch that lead to lasting relationships. A smiling patient is our greatest reward and we look forward to keeping those smiles healthy, beautiful, and bright. Discover an affordable dentist who truly cares at Family Dental Group.