5 Tips for Keeping Your Teen's Smile Bright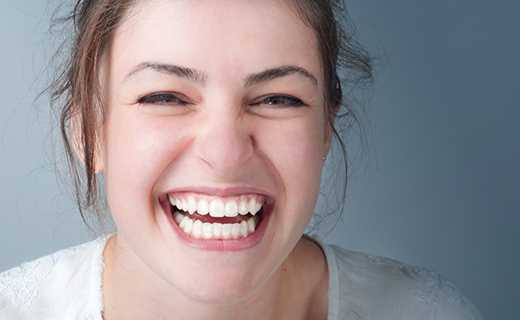 Teenagers are busy people—with school, after-school activities, sports, friends, homework, and so much more—it's amazing that they have time to spend in front of the mirror. But, all that time in front of the mirror tells you that your teen cares about his or her appearance, and nothing impacts appearance more than a healthy smile. Good dental care is the cornerstone of a beautiful smile, which means your teen will want to know how he or she can keep those pearly whites shining for a lifetime.
Use these tips to help your teen maintain a gorgeous smile with diligent daily dental care:
1. A daily dental care routine is essential to long-term oral health, so it's important to emphasize proper dental care habits with your teenager. Brushing at least twice a day and flossing at least once a day can prevent tooth decay and gum disease caused by the build-up of plaque on the teeth.
2. Routine visits to a skilled, affordable dentist are equally important to maintaining optimal dental health. Make it a priority to help your teenager schedule their dental care appointments around school and activities. Aside from instilling a healthy habit, this will also help ensure that any problems are caught early and can be effectively treated.
3. If your teen has orthodontics, special flosses may be necessary to assist them in cleaning around the wires and brackets. Braces require that teens brush their teeth after every meal, as food can get more easily lodged in various areas of the teeth and braces, raising the risk of plaque and debris that cling to teeth. Travel dental care kits containing toothbrushes and toothpastes can easily be stored in your teen's locker or backpack to help them conveniently care for their teeth during the school day.
4. A healthy diet is crucial to oral hygiene. Carbohydrates and sugary foods are often mainstays of a teenager's diet. Just as excess sugar and starchy carbohydrates can impact overall health, it can also create an ideal environment for plaque to thrive. You can help your teen avoid the perils of eating too much junk food by encouraging healthy snacks, such as vegetables and fruits. These food choices are rich in antioxidants that can help protect the teeth and encourage saliva production that helps further reduce bacteria in the mouth.
5. People are most at risk during their teenage years for developing eating disorders. These disorders, such as anorexia and bulimia, not only significantly harm your teen's overall health, but the impact to oral health is often dramatic. Ensure that your teen eats a nutritious diet, explaining the many ways a healthy diet can enrich their well-being.
Your teen should talk to their dental care team if they have any questions about their dental health. A compassionate family dentistry professional can offer solutions specific to your teen's needs and lifestyle.
To learn about our family dentistry practice in Flint, call Family Dental Group today at (810) 515-8952 or make an appointment.
---
Family Dental Group offers affordable family dentistry and gentle, compassionate dental care in Flint. Our office is conveniently located with extended hours to meet your needs. At Family Dental Group, we provide most dental services, from basic preventative care and general dentistry to specialized procedures and complete dental reconstruction. We accept most dental insurance plans and offer affordable financial solutions for any budget. Patient satisfaction is our top priority and we strive to provide the exceptional, affordable dental care and personal touch that lead to lasting relationships. A smiling patient is our greatest reward and we look forward to keeping those smiles healthy, beautiful, and bright. Discover an affordable dentist who truly cares at Family Dental Group.