6 Dangerous Dental Habits Harming Your Child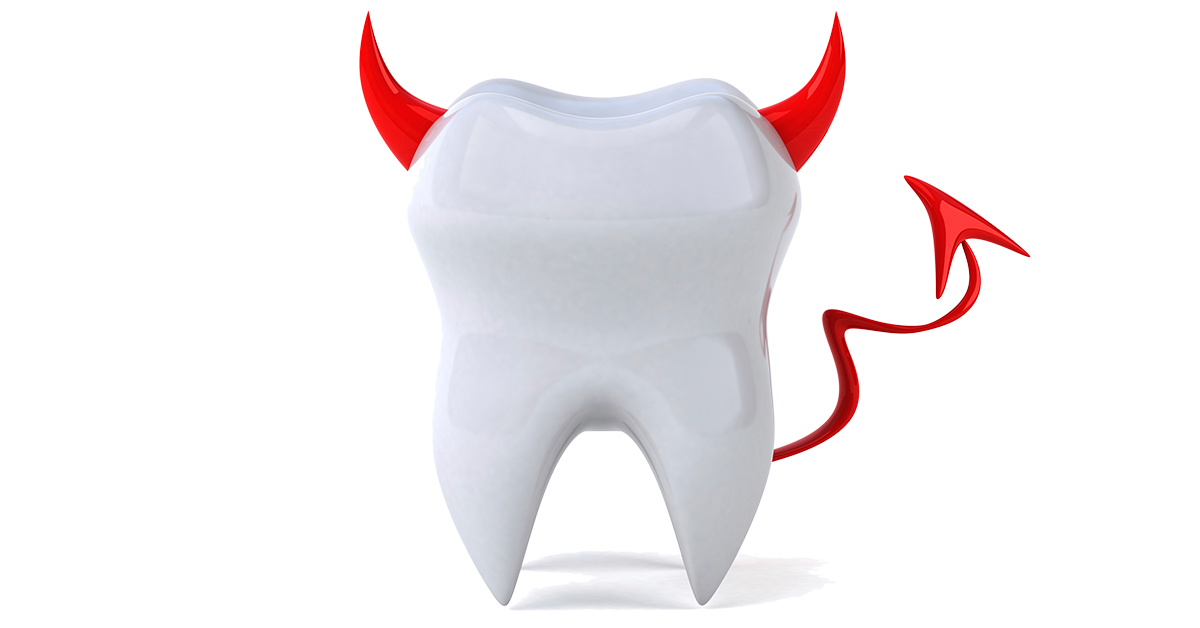 While most parents focus on teaching their kids good habits, they completely overlook the bad dental habits children may have developed. Learn what you need to watch out for, as well as how to cure bad dental habits your child may have.
1. Bad Brushing Habits
Good dental care begins at an early age and allows you to prevent bad dental habits from developing. Some of the first few dental habits you teach your child are brushing and flossing. Unfortunately, if they're too rough when they brush, it can do great damage to their tooth enamel. And some children avoid brushing altogether by having a tantrum when it's time to clean their teeth. This leads parents to wonder how to cure bad dental habits like these. The solution lies in making brushing a fun experience and teaching kids that they're responsible for taking care of their teeth. Have a dance party while brushing, reward kids for their efforts, and carefully explain to kids why good dental care is so important.
2. Ongoing Thumb Sucking
Many parents ask about how to cure bad dental habits, and they're often referring to thumb sucking. It's such a common childhood habit that many parents assume their only choice is to wait until their child outgrows it. But if it becomes a regular habit, it can cause teeth to shift forward and misalign their bite. This can lead to later problems with talking, pronunciation, chewing, and cleaning, and may require orthodontic treatment.
3. Biting Their Nails
Young children often use their teeth as tools to trim their overgrown nails. Unfortunately, this can damage their delicate tooth enamel cause teeth sensitivity by exposing the tooth's delicate root. If you regularly trim the child's nails, you can prevent this problem.
4. Taking Baby Bottles to Bed
If your child's bedtime routine includes going to bed with a bottle full of milk or juice, the sugars in these drinks will remain on their teeth for hours. This can lead to cavities and discolored teeth over time. So how do you cure bad dental habits like this? Simply rinse their mouth first thing in the morning to remove the sugars from the surface of teeth. You can also add water to juice to lower its sugar content.
5. Eating Toothpaste
Kids are taught that brushing their teeth is part of good dental care. But since the toothpaste tastes good to encourage kids to brush, they often end up swallowing it as if it were candy. Many parents think this is harmless and are just happy that their kids are practicing good dental care. However, it's actually one of the most troubling bad dental habits because excessive intake of fluoride through swallowing can cause fluorosis, which causes brown spots on the child's teeth.
6. Not Having Regular Dental Check-ups
Mistakenly, many parents think that their children don't need to visit a dentist until they have a dental problem. However, regular dental check-ups are a cornerstone of good dental care. Besides giving your child professional dental care, check-ups can prevent later dental problems and detect any issues at their earliest stages when they're easier to treat. Make sure to take your child for dental check-ups twice a year to give them a head start on a healthy smile.
To get the dental care you deserve from an affordable dentist in Flint, call Family Dental Group today at (810) 515-8952 or make an appointment.
---
Family Dental Group offers affordable family dentistry and gentle, compassionate dental care in Flint. Our office is conveniently located with extended hours to meet your needs. At Family Dental Group, we provide most dental services, from basic preventative care and general dentistry to specialized procedures and complete dental reconstruction. We accept most dental insurance plans and offer affordable financial solutions for any budget. Patient satisfaction is our top priority and we strive to provide the exceptional, affordable dental care and personal touch that lead to lasting relationships. A smiling patient is our greatest reward and we look forward to keeping those smiles healthy, beautiful, and bright. Discover an affordable dentist who truly cares at Family Dental Group.