Posted under:
Root Canal
Posted on: November 2, 2020
Are Cracked Teeth on the Rise?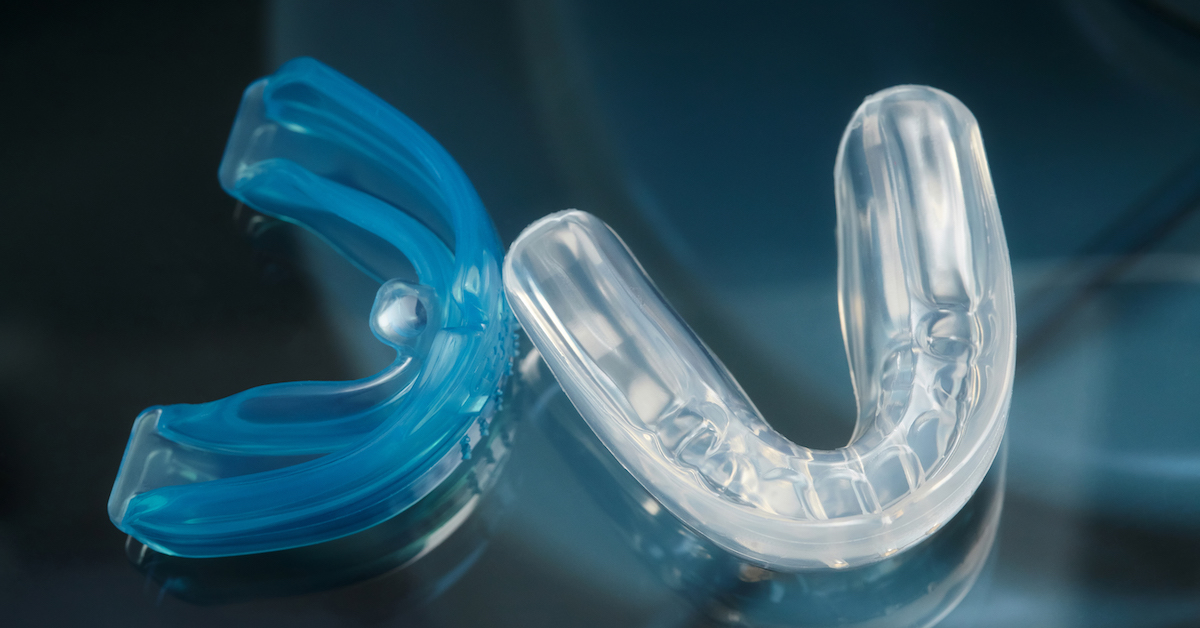 One of the most serious dental issues associated with the stress and worry of the pandemic is the increase in damage to teeth caused by the grinding or clenching of the jaw during the night. Anxiety is a major factor that contributes to grinding your teeth. If you've noticed yourself grinding or clenching your teeth, it's time to see a dentist!
At Family Dental Group, we are committed to the highest standards of excellence in addressing these problems and in helping you and your family enjoy the brightest and most beautiful smiles now and in the future.
What Is Bruxism?
Grinding your teeth or clenching your jaw can become a chronic problem known as bruxism. This habit can cause the enamel of your teeth to wear away over time. It can also result in immediate cracks and the chipping of tooth enamel which can allow cavities, tooth decay and infections to occur. Some of the most common risk factors include the following:
People with aggressive personalities, also known as Type A individuals, may be at higher risk of bruxism.
Children are more at risk than adults for this condition.
Some medications for psychiatric issues may contribute to the development of bruxism.
Parkinson's disease, epilepsy and sleep apnea have been linked to a higher incidence of grinding or clenching teeth during the night.
Excessive use of caffeine or alcohol are risk factors for bruxism. Tobacco use is also linked to a higher chance of developing this issue.
Finding the right solution for bruxism can sometimes be difficult. Our dental team will work with you to determine the best course of action if you are at risk from this dental condition.
What's the Best Way to Stop Clenching My Teeth During the Day?
Some of the most practical steps you can take to reduce bruxism include the following:
Limiting your use of caffeine and alcohol
Quitting smoking and the use of smokeless tobaccos
Learning some basic meditation and relaxation techniques
For most people, however, professional help from a dentist is required to address bruxism in the most effective way possible.
How Will a Dental Team Help?
The dentists at Family Dental Group can provide you with dental appliances to protect your teeth against the damage caused by grinding or clenching them at night. These dental guards are customized to fit you, and you only, which makes them the perfect solution for dealing with bruxism and getting a good night's sleep.
Do You Need a Custom Night Guard?
Custom night guards for treating bruxism are designed to serve as a cushion between your teeth and to prevent the damage caused when teeth grind against each other. Your custom-fitted tooth guard fits snugly over the teeth and creates a soft barrier that prevents your teeth from grinding against each other and clenching too tightly when you sleep. This can prevent a number of issues that could affect your dental health and your overall well-being.
Is It Necessary to Wear a Teeth Protector While Sleeping?
A mouth guard can prevent damage to your teeth by creating a physical barrier between your teeth. Even if you clench or grind your teeth at night, the cushion provided by your dental guard will prevent issues that could cause cavities, tooth decay and infections caused by a break in the surface of your tooth enamel. Dental guards are also useful in reducing the pain sometimes caused by issues with the temporomandibular joint in your jaw.
How Do You Get Temporomandibular Joint Syndrome?
The temporomandibular joint, or TMJ, is the joint that connects your jawbone to your skull. When it is injured by a physical blow or by repeated stress caused by bruxism, it can sometimes create significant pain and other issues that can affect your ability to chew, speak and sleep comfortably. Some of the most common signs of TMJ syndrome include the following:
Cracking or popping noises from your jaw when you open or shut your mouth
Pain and discomfort when chewing or speaking
A feeling of looseness or discomfort in your bite
Headaches and pain in the jaw, neck, shoulders or face
Will a Mouth Guard Provide Relief for Severe Jaw Pain?
The custom dental guards we offer at Family Dental Group can provide you with added help in allowing your TMJ to heal. This can significantly reduce the pain associated with TMJ syndrome and can promote the healthiest teeth for you and your family. This can help you feel more confident and more comfortable now and in the future.
Why Choose a Custom Mouth Guard?
Custom-fitted dental guards from Family Dental Group are very different from those available online or in stores. These dental appliances are designed to fit your teeth precisely. This makes them much more comfortable to wear and much less likely to slip out of place during the night. By opting for a custom-made mouth guard that is designed to fit perfectly, you can enjoy better sleep and improved protection for your teeth.
Where to Get a Custom Night Guard
Our dentists will take an impression of your teeth and will create a custom dental appliance that will protect you against the effects of bruxism and TMJ syndrome. We are here to help you protect your dental health and that of your family to ensure the brightest smiles for many years to come.
What Is the Best Way to Manage the Costs of a Custom Night Guard?
At Family Dental Group, we specialize in providing affordable dental care in Flint. Our team works diligently to keep the costs of your care as low as possible. To that end, we work with most major dental insurance plans. If you need more information, call our office and ask about promotions, insurance and payment options. This can promote the best treatment options for you and your family.
If you need the help of a qualified team of dentists, give Family Dental Group a call today. We look forward to the chance to help you manage bruxism and to provide you with high-quality, affordable dental care in Flint.