Posted under:
Root Canal
Posted on: September 30, 2020
Are Dental Implants Right for You?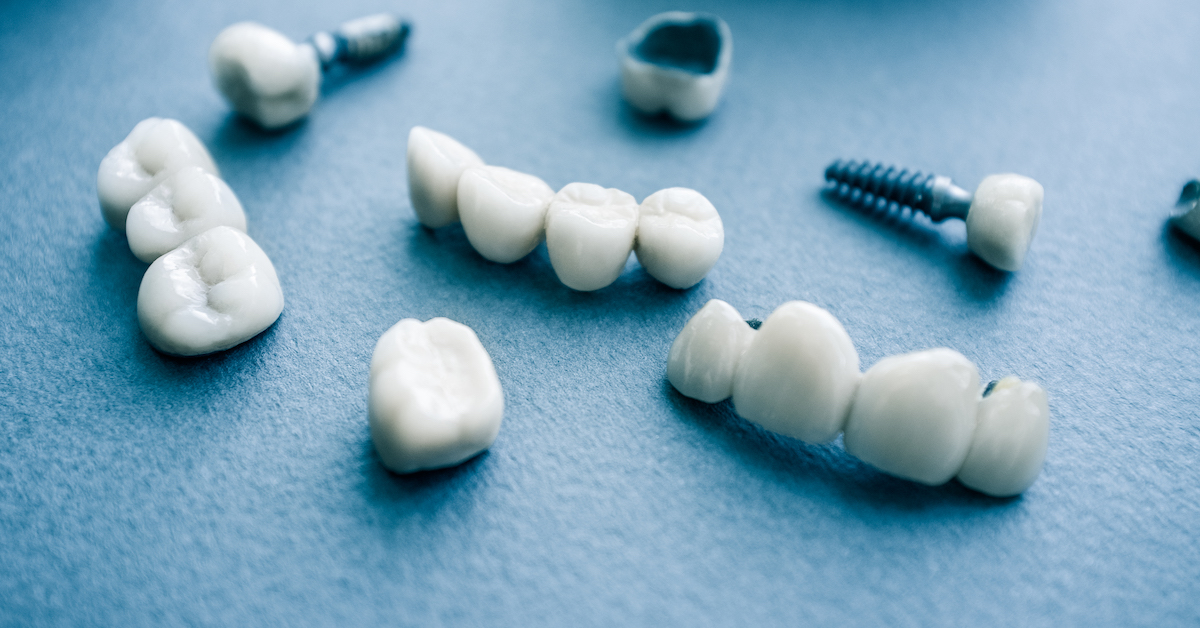 Will Your Smile Be Better with Dental Implants?
If your smile has missing or damaged teeth, then dental implants can help to restore its beauty. According to statistics from the CDC, most adults under 64 have lost at least one permanent tooth and of those in the 65-and-older range, almost 20 percent are missing all of their teeth. Since good oral health is vital to your overall health, it's important to replace your missing teeth promptly.
Dental implants are excellent choices for those who are missing teeth but don't like the idea of dentures and bridges. The three determining factors for getting implants are:
Your overall health
Your gum health
Having sufficient bone in your jaw
If you lack sufficient bone, then a bone implant can solve the issue.
What Are Dental Implants?
Dental implants are artificial teeth that function and look like your natural teeth. Since they're custom-made, they'll have the color, shape, and shade of your natural teeth, so the implants will match your other teeth. The two main types of dental implants are:
Endosteal implants, which are placed into the jawbone
Subperiosteal implants, which are placed underneath the gum tissue
There are three parts to an implant:
The body: The body of your implant (the post) is made of strong, lightweight titanium that can accommodate one tooth or several that have been bridged together. Titanium has an excellent assimilation rate, so your body should accept it easily in a process known as osseointegration. The post is surgically inserted into your jawbone and will be the foundation for your crown.
The abutment: The abutment is a connector that anchors your tooth to the post and is installed following the osseointegration process.
The crown: This is the visible part of the artificial tooth, also called a prosthesis. Placement of the crown is the final step of the implant procedure.
Do Dental Implants Work the Same as Dentures?
Although both dentures and implants are artificial teeth, that's where the similarity ends. Unlike dentures, implants are permanently installed into your jawbone and after several months, they become fused to the bone. Implants don't need special cleaning routines or maintenance; they're permanent teeth and require the same good oral hygiene practices that you use for your natural teeth. The post is like the root of a natural tooth and the crown functions like a natural tooth.
What's the Implant Surgical Procedure?
Although your procedure will be unique to you, the following general steps apply to anyone who gets a dental implant:
The damaged teeth will be removed during your initial appointment and any other necessary procedures will be performed
The site will be prepped for installation of the post
You'll receive a bone graft if necessary
The body, which is the titanium post, will be installed and if you're receiving a minor bone graft, it may be done at this time
You'll need time for healing and growth of the jawbone
Your abutment will be installed and when your gums have healed, we'll make impressions of your teeth and gums to fabricate the crowns
Your crowns will be affixed
The time needed for your implant process will be based on how rapidly your body heals and the amount of work you've had done.
Do I Have to Have a Bone Graft?
You may not need a bone graft if you have a strong jawbone. If you need a minor graft, it could be done during the body installation if that's what you and your surgeon decide. If you need more substantial grafting, it will be done in a separate procedure that may take several months to heal. We can take bone from other areas of your body or we can use a bone-substitute material. Your surgeon will recommend the best option for you.
What's the Procedure for Installing the Implant?
When you come in for your initial step in the implant installation process, your surgeon will make an incision in the gum and then drill a hole in the exposed jawbone. The titanium post will be implanted into the hole and the incision will be closed. It will take a few months for your body to complete osseointegration, after which you'll return for the abutment installation procedure.
What's the Procedure for Installing the Abutment?
When you return for installation of the abutment, your surgeon will make another incision in your gums around the post, place the abutment, and then close the incision. After about two weeks, the incision should be healed and you'll return to have impressions made of your teeth and gums. These will be the molds used to make your crowns.
What's the Procedure for Installing the Crown?
When your crowns are complete, you'll return to have them placed. If you've chosen removable crowns, they'll come in pink plastic gums that will snap onto your abutment and be removable for cleaning. If you're getting fixed crowns, we'll adjust them so that they're comfortable and then either screw them on or cement them in place.
What Should I Expect After the Surgery?
It's normal to experience minor bleeding, swelling, bruising, and pain after a dental procedure. Your surgeon will provide you with medication for pain as needed and tips for reducing your discomfort. It shouldn't persist for more than a few days, but if it does, be sure to call our office.
What Are the Drawbacks of Implants?
Implants are great alternatives to dentures or missing teeth, but they do have some drawbacks. Their cost is a major drawback because implants are expensive: a single tooth can cost several thousand dollars. This may not be covered by insurance and if you need a replacement crown in the future, that may not be covered. Another drawback is that dental implants require surgery and not everyone reacts well to surgical procedures. Some people have adverse reactions to the anesthesia, infections can set in, there can be damage to the surrounding teeth and jaw, and there can be nerve damage. Getting implants is a lengthy process, so for those who want a speedy solution for replacing their missing teeth, implants may not be suitable.
The majority of those who opt for implants, however, feel that they're the most convenient and cost-effective choice. Since implants are permanently installed, they don't muddle your speech like dentures sometimes do, and you won't need to worry that they'll slip or fall out when you're eating or speaking. They don't require messy adhesives or special cleaning solutions either, so you simply follow the same good oral hygiene practices for implants that you do for your natural teeth. Since many oral surgeons offer payment options, the cost of implants can be made more manageable. Remember, the implant installation process requires multiple procedures and several months to complete, so you need to have patience.
Can I Have Implants Installed By My Local Dentist?
Installing dental implants is a complex procedure that requires extensive education, experience, and training, and most general dentists aren't qualified. If you're seeking an oral surgeon who installs implants, then be sure that they're board certified and willing to provide you with their qualifications. If they're not, then keep searching.
If you're interested in dental implants or any other dental procedure, please call our office for an appointment or schedule online at your convenience through our online booking tool. If you need dental work, don't procrastinate. We're among the best for dental care, so contact us today. We look forward to helping you.