Braces and Your Family Orthodontist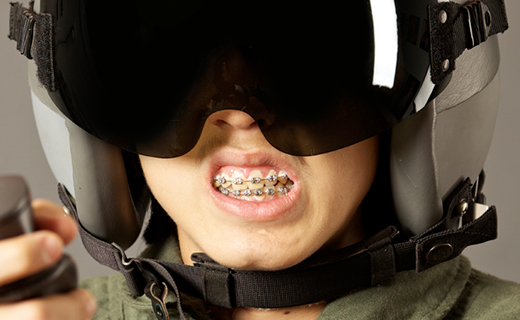 Crooked teeth, crowded teeth, bite problems, and jaw pain are symptoms of orthodontic conditions that can lead to progressive tooth decay, gum disease, ear pain, headaches, and difficulty chewing or speaking. A family orthodontics specialist can use braces and other appliances and treatments to realign teeth and jaws, and relieve symptoms in children and adults. Among the most common corrective devices used in family orthodontics are traditional braces for kids from ages 10 to 14. Although the goal of wearing braces is to improve both oral health and appearance, wearing them can be traumatic for sensitive adolescents, so parents should discuss options for less-visible braces for kids with their orthodontist before committing to long-term treatment.
Types of Affordable Braces
There are several types of traditional, affordable braces. The most common are brackets made from metal, ceramic, or plastic and bonded to the teeth. Ceramic brackets are clear and provide a less-noticeable option. Lingual braces attach to the backside of teeth where they are not visible. A newer alternative is a series of plastic aligners that are worn over the teeth and removed for eating and brushing.
Soreness with Braces: What to Expect
During each follow-up visit, wires are tightened to deliver increased pressure and gradually move teeth to the desired position. Your teeth and jaws may be temporarily sore after adjustments. Patients who wear aligners may experience mouth soreness while adjusting to a new tray.
Length of Treatment
Most people need to wear braces for a year or two. However, treatment times depend on the severity of your spacing or bite problem. After braces are removed, it may be necessary to wear a retainer.
Foods to Avoid
Hard foods like carrots and apples should be cut into small pieces. Avoid foods that are chewy, hard, or crunchy as these can damage wires and loosen brackets. While wearing braces, it is advisable to limit sugary and starchy foods that encourage plaque formation.
At-Home Care for Braces
Excellent dental care is essential to avoid staining while wearing braces. Brush after every meal, and check your teeth to be sure they are clean. Use a floss threader to clean under wires, and have your teeth professionally cleaned every six months.
To get the dental care you deserve from an affordable dentist in Flint, call Family Dental Group today at (810) 515-8952 or make an appointment.
---
Family Dental Group offers affordable family dentistry and gentle, compassionate dental care in Flint. Our office is conveniently located with extended hours to meet your needs. At Family Dental Group, we provide most dental services, from basic preventative care and general dentistry to specialized procedures and complete dental reconstruction. We accept most dental insurance plans and offer affordable financial solutions for any budget. Patient satisfaction is our top priority and we strive to provide the exceptional, affordable dental care and personal touch that lead to lasting relationships. A smiling patient is our greatest reward and we look forward to keeping those smiles healthy, beautiful, and bright. Discover an affordable dentist who truly cares at Family Dental Group.