Posted under:
General
Posted on: June 13, 2013
Could you be suffering from obstructive sleep apnea?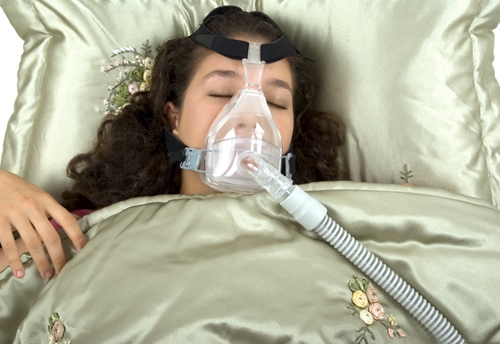 Do you wake up every morning next to partner that's been up all night thanks to your snoring? Do you get a full night's rest, only to wake up still feeling exhausted the next day and you don't know why? If you answered 'yes' to these questions then you may have obstructive sleep apnea (OSA) a condition that may seem to some like no more than bad snoring, but is actually a major health problem that requires treatment.
According to the National Heart, Lung and Blood Institute (NHLBI), OSA causes pauses in your breathing while you sleep. These pauses come as a result of your airway closes while you're sleeping, and this can happen 30 times or more each hour that you are asleep. The pauses last anywhere from a few seconds to a minute, and when normal breathing starts again you're likely to let out a choking or snorting sound. The result is that you wake up in the morning feeling exhausted, because your body is constantly working to keep you breathing
Underdiagnosed and dangerous
The NHLBI adds that OSA often goes undiagnosed for a number of reasons. The first is that many people disregard OSA as nothing more than a little snoring, or they don't even notice it at all because it only occurs in their sleep. Also, there is no blood test to diagnosis this condition – a person needs to either put themselves into a sleep study or bring a doctor a film of themselves sleeping.
However, this is a serious condition and people who have it need to seek treatment. A recent study from the University of California, Los Angeles found that people with OSA may experience brain damage due to the oxygen deprivation they are experiencing at night.
Furthermore, the Canadian Stroke Foundation recently released new guidelines calling for doctors to do more to treat and prevent OSA, since this condition has been associated with an increase risk of heart disease and stroke.
The NHBLI states that untreated OSA can increase the risk of high blood pressure, obesity, stroke and diabetes. It also increases the risk of work or car accidents, since it can leave you feeling sleepy.
Who is at risk?
There are a number of risk factors for OSA. The main factor is obesity, since more than half of people with OSA are overweight, which is why it's important to maintain healthy weight. Men are more likely to have OSA than women, and people with a family history of this condition may also have an increased risk.
Also, individuals with small airways in their noses, throats, or mouths have a greater chance of developing sleep apnea, as do older individuals.
If you're overweight and have been snoring and feeling tired during the day then you may want to get checked out for sleep apnea. Other signs of the condition are morning headaches, irritability, dry mouth, and having to use the bathroom a lot at night.
Treatment options
One of the most common treatment options for OSA is an continuous positive airway pressure machine (CPAP), which delivers a stream of air through a mask that keeps the airway open. However, CPAP machines can be loud and uncomfortable, since they require you to wear a mask attached to a machine all night. Some people are unable to tolerate this machine.
Luckily for these individuals, there are dental devices that can be made by a dentist that can keep the throat open and ease OSA symptoms without the use of an uncomfortable mask and cumbersome machine.