Find Emergency Dental Care Near Flint for Quick Pain Relief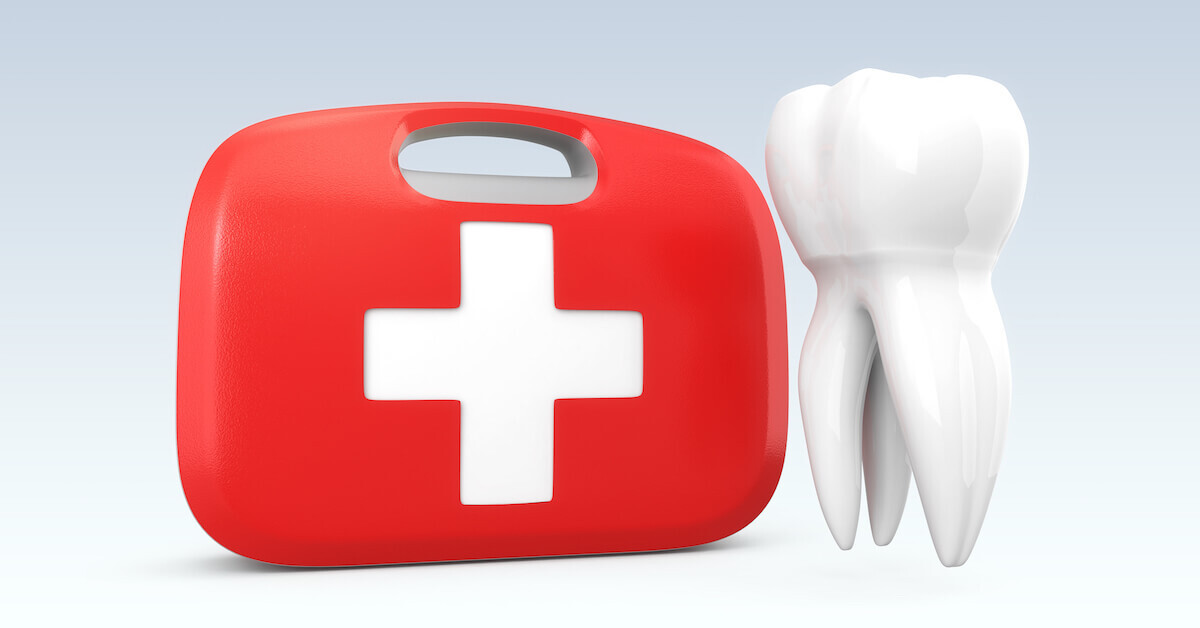 Dealing with a dental emergency can be stressful for you and your family. Finding the best ways to manage these situations often requires a trip to a clinic that offers emergency dental care near Flint. Emergency dental clinics specialize in providing fast relief from pain and immediate attention to injuries to the teeth and gums. If any member of your family has severe dental pain or requires the services of an emergency dentist, our team can help with the most practical advice and support for all your current and future needs.
When Do You Need Emergency Dental Care Near Flint for Pain?
Severe toothaches may require immediate help from an emergency dentist so you can get back to your regular activities more quickly. Some of the most common pain-related reasons to seek emergency dental treatment include the following:
A cracked or broken tooth can allow nerve endings to become exposed, which can create severe pain in some patients. Depending on the amount of pain you are experiencing, making a trip to the emergency dentist could save you from a good amount of discomfort and could prevent added injury or damage to your tooth.
Abscesses and infections of the root canal can produce excruciating pain that requires immediate emergency dental care. In some cases, you may be able to visit a walk-in dental clinic or a dentist who offers same-day emergency services. Making sure you know where to find emergency dental care near Flint will allow you to get the fastest resolution for these issues.
Severe tooth decay or cavities may cause pain that requires the help of a dental professional to resolve. Regular visits to your dentist can prevent these issues before they become painful problems. If you do develop pain because of decay or cavities, consulting with your local emergency dentist will allow you to feel relief much more quickly.
Gum disease can sometimes cause bleeding gums and pain. If your gums are bleeding severely, making your way to a dentist who specializes in emergency care will often provide you with a prompt resolution that will stop the bleeding and pain in their tracks.
If you grind your teeth at night, you may wear away some of the enamel that protects the inner pulp of your teeth. Bruxism, more commonly known as grinding your teeth, can cause pain in your jaw as well as your teeth. Your regular dentist can provide you with a mouth guard to prevent grinding after your immediate problems
Severe pain from sinus infections can sometimes be identified as a toothache. A visit to a dental clinic will provide you with an accurate diagnosis that can help you achieve a speedy recovery.
If any member of your family is currently suffering serious dental pain, taking time out to visit a dental clinic will provide you with the best options for dealing with these issues. This can help you to achieve fast relief from pain and other issues that could affect your dental health.
Trauma-Related Reasons to Seek Emergency Dental Care
If you or a family member has been injured or has lost a tooth to an accident, your local dental clinic can often provide you with fast response times to resolve these problems. Statistics show that approximately 33 percent of children suffer an injury to their primary teeth. Older children can also experience injuries to their teeth in accidents. According to the American Association of Endodontists, approximately 20 percent of 12-year-old children suffer an injury to permanent teeth.
If a tooth has been lost or knocked out, it is essential to seek care immediately. In many cases, the tooth can be replaced and allowed to heal in place. Your dentist will provide you with information on the safest way to store and transport the tooth on your way to the clinic. Getting to the dentist within 30 minutes is critical to increase the chance that the tooth can be saved.
What to Do If You Lose a Crown or Filling
Crowns and fillings are important to protect your natural teeth. When these appliances become dislodged or loose, the protection they provide is also lost. You can usually make a same-day or next-day appointment to deal with these emergencies. In the meantime, hold on to the filling or crown if possible. Your dentist will look at these appliances to see if they can be reused to save you time and money.
When to Go to the Emergency Room for Tooth Pain
In nearly all cases, it is best to seek care from an emergency dental facility or office for problems involving your teeth and gums. The exceptions are when infections of the teeth and gums have begun to affect your overall health or if you have serious injuries that require treatment in the ER. Signs of systemic infection may include the following:
Fever and chills
Difficulty in breathing, speaking or swallowing
Severe pain that goes beyond the teeth, gums and jaw
Swelling that is visible on your cheek or throat
Painful or tender lymph nodes along your jaw or on your throat
If you need emergency dental care near Flint, our team of skilled dentists will be happy to work with you to resolve your immediate problems and to provide you with the best options for trauma-related or pain-related issues. Our emergency dentists have the experience and knowledge needed to deal with your dental emergency as quickly and effectively as possible. If you have a dental concern that requires immediate help, please give us a call or visit us online to learn more and to resolve your dental problems right away. We look forward to the opportunity to serve you.