Gingivitis: Symptoms and Causes in Flint, MI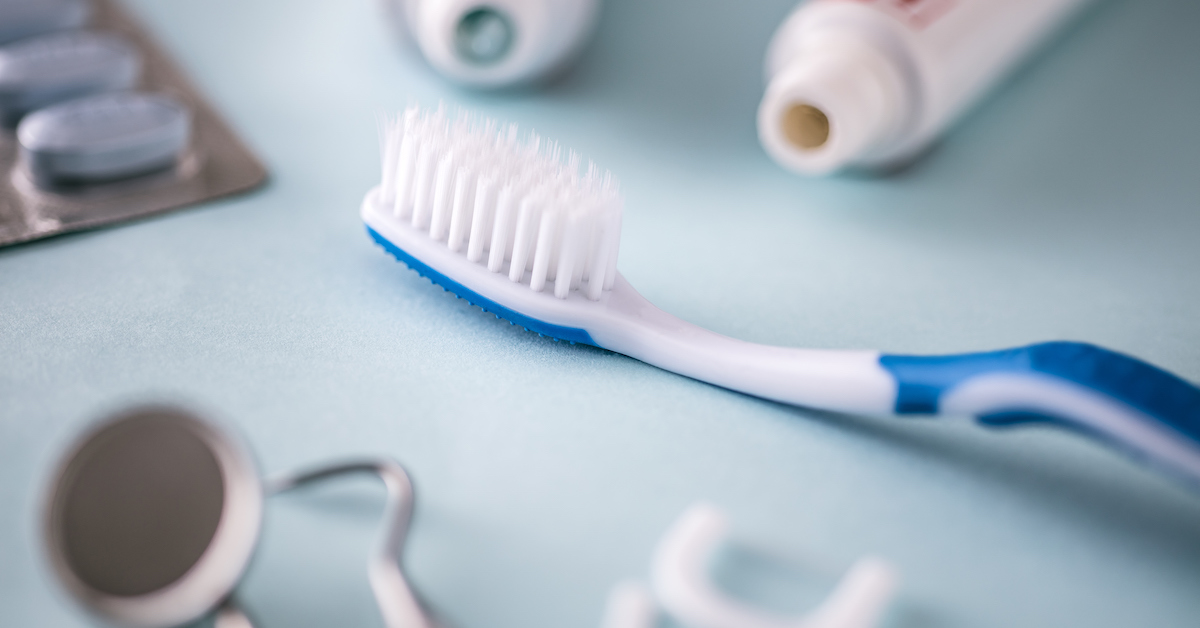 If you or any member of your family is experiencing tenderness, redness or bleeding of the gums, these could be signs of gum disease. In its early stages, periodontal disease is known as gingivitis because it is an inflammation of the gingiva (gum tissue) that surrounds and supports your teeth. Knowing the warning signs of periodontal disease can help you catch this condition early and take steps to have your dentist treat it effectively.
At our dental office, we will work with you and your family to ensure that your teeth and gums stay healthy year after year. This will give you greater confidence and the most brilliant smile possible. We are committed to the highest standards of dental excellence and offer solutions for treating gingivitis and gum disease.
What Is Periodontal Disease?
Gum disease, also referred to as periodontal disease, is a condition that affects the gums and tissue surrounding the base of your teeth. The earliest stage, gingivitis, begins as an inflammation of the gums. If left untreated, it can develop into advanced periodontal disease and chronic periodontitis. These conditions can result in the loss of teeth and other serious health problems.
A Widespread Issue in the United States
Statistics released by the CDC show that almost half of all adults over the age of 30 have some form of gum disease. This is confirmed by research released by the American Academy of Periodontology, which found that more than 56 percent of men and 38 percent of women suffer from gingivitis or periodontal disease. As people age, the risk of gum disease increases. About 70 percent of people over 65 suffer from gum disease.
Identifying gum disease at its earliest stage can reduce the damaging impact of this dental condition. At our dental practice, we offer effective strategies for treating gingivitis and periodontal disease and will teach you and your family the methods for preventing it in the first place.
Understanding the Symptoms of Gingivitis and Gum Disease
Because some patients do not have pain or any noticeable symptoms of gingivitis at its onset, they may not realize that anything is wrong with their teeth or gums. This is precisely why regular appointments with our dental team are so important. We will work with you to spot gum disease even before the obvious symptoms appear.
Some of the most common symptoms of gingivitis include:
Redness and swelling of the gums
Receding gums
Bleeding from between teeth or around the gums after brushing or flossing
Pain in the gums or sensitivity in the teeth when chewing, biting or applying pressure to teeth in other ways
Loose teeth
Changes in the appearance of your smile because of new spaces between teeth
A bad taste in your mouth that lingers for a prolonged period of time
Bad breath
These are clear indications that something is wrong. You should schedule an appointment with our team as soon as possible to diagnose the problem and start treatment immediately. We will find the best solutions for your dental health.
The Causes of Gum Disease and Gingivitis
Failing to brush, floss and obtain regular teeth cleaning services are among the most commonly cited reasons that people develop gingivitis and periodontal disease. Failure to practice good dental hygiene allows plaque to form on your teeth, which can cause tooth decay and inflammation of the gums.
Plaque is a substance primarily composed of food debris and bacteria. Over time, the bacteria is fueled by sugary or high-carbohydrate food and drink to create a sticky film that adheres to your teeth. If not removed daily, plaque will harden into tartar. Also known as calculus, this hardened material provides a shield for bacterial growth that can only be removed during a professional dental cleaning.
The buildup of bacteria, plaque and tartar can cause inflammation of the gum tissue. This is often how gingivitis begins. Our dental team can schedule regular teeth cleaning appointments for you and your family members to reduce your risk of periodontal disease.
Who Is at Risk for Gingivitis and Periodontal Disease?
While anyone can suffer from gingivitis and gum disease, some common factors will typically increase your risk to well above average:
Diseases that affect the immune system
A history of periodontal disease in your family
Diabetes
Bad nutritional habits and vitamin deficiencies, especially vitamin C
Smoking tobacco or using snuff
Hormonal swings and shifts
Defective or deteriorating fillings, crowns or bridges
Medications that cause dry mouth
If you or any member of your family suffers from these conditions or engages in these activities, regular dental exams are essential to spot the first signs of gingivitis as early as possible. This will reduce the negative impact of these dental conditions on your teeth—and your overall physical health.
Other Effects of Periodontal Disease on Health
Gum disease has been linked to a number of medical conditions, including a higher risk for some types of cancer, heart disease, respiratory illnesses and stroke. Additionally, individuals who have diabetes are at a higher risk for severe periodontal disease. Gum disease may also be a factor in the development of type 2 diabetes.
Prevention and Treatment Options
At our dental practice, we offer a range of preventive services designed to help you and your family members avoid gum disease. Regular exams and teeth cleaning visits are excellent ways to improve your overall dental health and to reduce your risk of gingivitis and periodontal problems. We also can create a customized treatment plan that will slow the progress of gingivitis and ensure the healthiest teeth and gums possible. Call us today to schedule an appointment. We look forward to the opportunity to serve you.