Posted under:
General
Posted on: June 12, 2013
Michigan dentists offer charitable care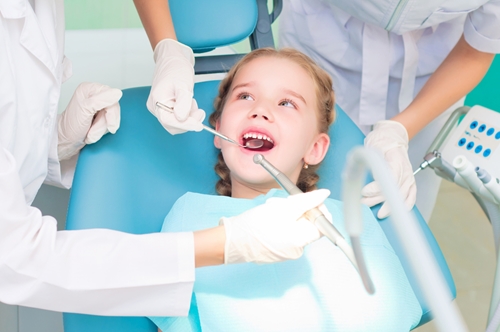 Never let it be said that dentists lack community spirit. 
Over the weekend in Flint, Mich., many children from low-income families who may not have access to dental insurance were scheduled to received free care as part of the Give Kids a Smile series hosted by the American Dental Association.
According to Michigan Live, one of these events transpired at the Family Dental Group facilities. Another, as reported by the Dentistry iQ Network, took place at the University of Michigan (UM), where dental students donated their time and expertise to improving children's teeth. Qualifying children at the UM School of Dentistry needed to be between the ages of 5 and 12, but the age restrictions were different depending on which facility families visited. 
Michigan Live reports that almost 45,000 dentistry professionals nationwide contributed to the Give Kids a Smile campaign last year. Through this campaign, the ADA strives to improve public knowledge of dental disease and foster better access to dental care throughout all demographics.  
Dentists give kids smiles across the U.S.
Going on 10 years strong, the Give Kids a Smile program has been successful in other parts of the nation as well.
"This event has really grown in the last ten years, and we are fortunate to have dedicated partners and volunteers for the event," Margaret Hooper, who coordinated the Give Kids a Smile event in Burlington, VT., told WFMY News. "This is a wonderful opportunity for children who would otherwise not receive dental services to get the care they need, "
Meanwhile, the Chippewa Herald reported on dentists lending a helping hand to those in need in Wisconsin.
The news source spoke with Casey Ness, a mother who said she would have had to wait months to get her tooth-decay ridden 5-year-old son in to see a dentist without this campaign. Most of the 110 families who made use of Give Kids a Smile at Chippewa Valley Technical College wouldn't normally have enough money to receive dental care. 
"There is an access-to-care issue," Pam Entorf, one of the college's dentistry teachers, told the Chippewa Herald. "There is a shortage of dentists who are able to take patients who don't have insurance or can't pay."
Education is a huge part of the event, other sources told the news provider. Entrof also explained that dental decay is contagious, and can spread to other children and possibly parents if it isn't taken care of by a pediatric dentist.