Posted under:
General
Posted on: June 12, 2013
Some areas cope with dental health disparity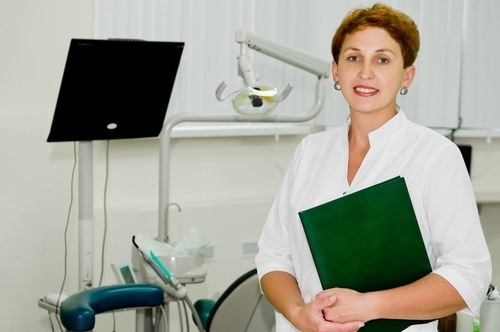 Unfortunately, it appears that dental health is more prevalent in some parts of the nation than others. But certain dentists have made a point to dedicate their skills to serving patients whose teeth may not receive the proper care otherwise.
For instance, a group of tooth health experts in Minnesota have made their dentist office mobile. Minnesota Daily reported on the doings of the UCare Mobile Dental Clinic, which has been traveling to rural and urban areas to administer dental care for 10 years.
"There's not necessarily a shortage of dentists in this state," Paul Schulz, director of the University School of Dentistry's outreach program, told the news source. "But they're just not equally distributed."
According to statistics from the Minnesota Department of Health, noted by Minnesota Daily, barely more than 25 percent of the almost 4,000 dentists working in the Land of 10,000 Lakes apply their wares in rural areas.
The UCare Mobile Dental Clinic is also said to be a good opportunity for students looking to pick up some on-the-job experience. A UM senior, Bill Johnson, noted how much he enjoyed seeing positive, appreciative reactions from underserved patients during his time at the mobile clinic.
Similar disparities seen in Illinois
Rural dental health disparities are hitting Illinois, according to a release from The Chicago Dental Society. Not unlike Minnesota, the city of Chicago has undergone a 25 percent decrease of clinics that serve low-income patients. As a result, tooth decay is of increasing concern to health officials in the area.
"Oral health care is just not a priority in our public health system, and that's a dangerous mindset, leading to negative effects for our communities," said Susan Becker Doroshow, D.D.S., the secretary of the Chicago Dental Society.
A new report from the CDS notes that the availability and presence of public health clinics in both the greater Chicago area and the Cook County, Illinois area is dire. In addition, dental schools have turned into the place under-served patients go when they're in need of care in the area.
In order to turn the trend around, the CDS offers some advice for the local government that could also apply to numerous other areas throughout the U.S. – more awareness and investment should be put into oral health campaigns and services and dentists should be offered financial motivations to work in low-income or rural areas. Also, more dental hygienists and assistants should be trained, and technological advancements for data collection should be applied to dental health.