Suffering from Bad Breath? Your Family Dentistry Professional Can Help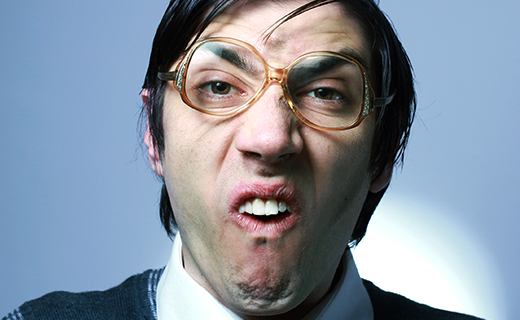 Bad breath is one of those embarrassing facts of life that has happened to everyone at some point in their lives. Temporary cases of bad breath are commonly linked to stagnant bacteria (morning breath) or certain foods with potent molecules that actually leech odors into the bloodstream and lungs. Chronic bad breath, or halitosis, is a much more serious condition. These cases can be a sign of disease—and not just oral diseases, but bodily health as well. It can be tough to identify personal bad breath, so find an affordable dentist to help. If you suspect you are suffering from bad breath that simply won't go away, ask your dentist about treatments. Your dental care expert can help you uncover the cause of the problem.
Common Causes of Bad Breath
Using tobacco. It's no surprise that something so bad for your health is also bad for your breath. If you smoke or chew tobacco, it's time to quit. You won't achieve minty freshness with hundreds of toxic chemicals passing through your mouth on a routine basis.
The foods you eat. It takes 30 hours to digest a meal—and that's just the foods that run the normal pathway through your gut. However, foods like onions and garlic are absorbed into the bloodstream and travel throughout the body, permeating your lungs and coming out as a pungent odor on your breath. All the breath mints in the world can't conquer the odor (and that's not a joke)—it's temporary, but until the body processes the food, that smell is stuck on you. Be cautious of these foods in social settings.
Dry mouth. Medications and certain diseases can cause dry mouth. Some people are genetically susceptible to dry mouth, while for others it is a condition of aging. Dry mouth occurs when an insufficient amount of saliva is produced. Without enough saliva, your body cannot wash away excess particles of food and bacteria, leading to an unpleasant odor when it builds up on the teeth.
Infections.  If you can't seem to get rid of your bad breath, it may be an indication of an infection elsewhere in the body. Your dentist can help you rule out oral causes and refer you to a physician for further evaluation. Bad breath can be a sign of other diseases and conditions, including chronic sinusitis or bronchitis, respiratory tract infections, diabetes, or liver and kidney problems. It's not a problem that should be ignored.
For most cases of bad breath, careful adherence to a proper dental care routine is the cure. Daily flossing, brushing after every meal, and rinsing thoroughly with mouthwash can keep odor-causing bacteria at bay. And don't forget to include routine visits to your family dentistry office—even the highest level of diligence to dental care needs to be supported by bi-annual visits to an affordable dentist.
To get the dental care you deserve from an affordable dentist in Flint, call Family Dental Group today at (810) 515-8952 or make an appointment.
Family Dental Group offers affordable family dentistry and gentle, compassionate dental care in Flint. Our office is conveniently located with extended hours to meet your needs. At Family Dental Group, we provide most dental services, from basic preventative care and general dentistry to specialized procedures and complete dental reconstruction. We accept most dental insurance plans and offer affordable financial solutions for any budget. Patient satisfaction is our top priority and we strive to provide the exceptional, affordable dental care and personal touch that lead to lasting relationships. A smiling patient is our greatest reward and we look forward to keeping those smiles healthy, beautiful, and bright. Discover an affordable dentist who truly cares at Family Dental Group.