Posted under:
Root Canal
Posted on: December 30, 2020
The Benefits of Proper Teeth Brushing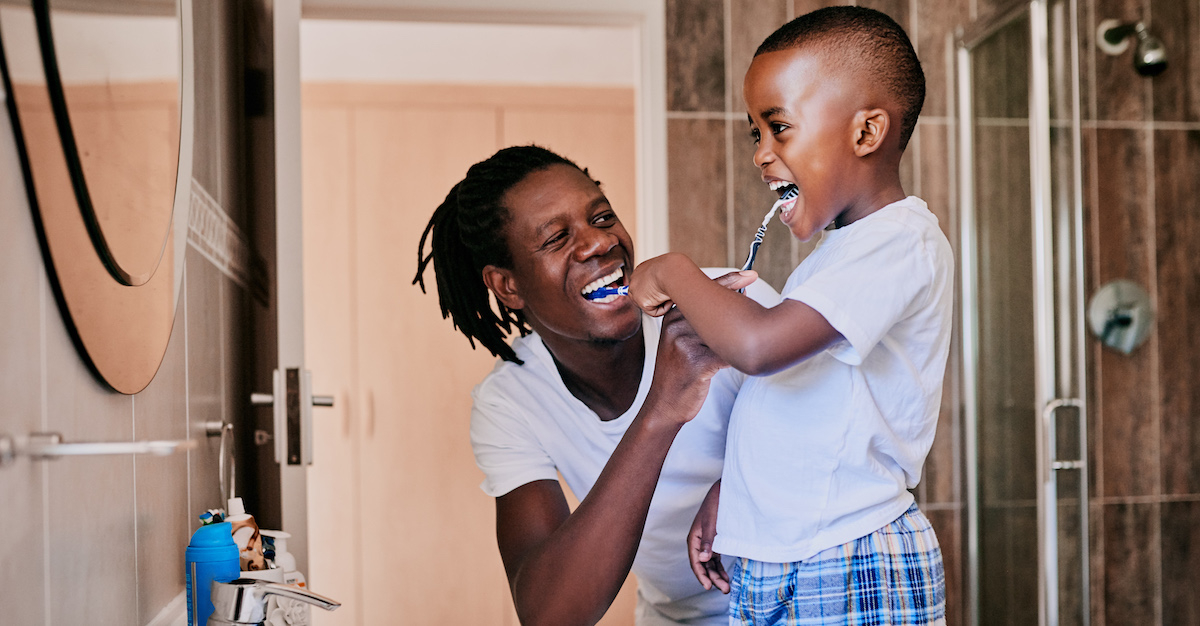 If you enjoy showing off a bright and brilliant smile to the people you meet, then proper brushing is a must for the future of your teeth. Brushing your teeth correctly can be a challenging process, however. Most of us learned our brushing habits when we were very small and have not adjusted them since then. At our dental practice, we can provide you with the right recommendations to help you keep your teeth clean and healthy.
We work diligently to keep our costs low and to provide you with the right options for dental care in Flint. This can make it much easier to seek the dental care you need for routine teeth cleanings, check-ups and emergency services. Our dentists will work with you at all stages of your treatment to provide you with the right care for your needs. Our dental office serves patients of all ages and delivers the right solutions for our patients. Scheduling an appointment with our team now will help you to feel more confident about your teeth and your smile.
Why Proper Brushing Is Important
Brushing your teeth at least twice a day and using fluoride toothpaste can help you keep your breath fresh and your teeth and gums healthy. Instituting the right dental hygiene regimen at home is essential to maintaining healthy teeth and gums and ensuring you and your family avoid expensive and time-intensive trips to the dentist. Our dental team will work with you to ensure that your care is affordable and that you receive the best dental services in Flint. We can help you with practical suggestions on removing plaque and food debris from your teeth every day.
Dental Consequences of Plaque
Plaque is a sticky, clear film that adheres to teeth. It is created when bacteria break down the sugars and starches in foods to create an acidic substance, which can then cling to teeth until it is removed during normal brushing, flossing and professional teeth cleaning appointments. Along with causing bad breath, plaque is also responsible for a number of serious dental issues:
The acids in plaque can cause the outer enamel of teeth to break down. This can allow bacteria to enter the inside of the tooth, which can result in cavities, tooth decay and infections that can cause severe pain for you or other members of your family.
Plaque can also harden into tartar, which is a hard white or yellowish coating that usually is found between teeth or near the gums. Tartar, or calculus as it is sometimes called, can be a major contributing factor in bad breath and can cause some irritation to the gums.
Gum disease usually begins as gingivitis and is characterized by bleeding gums or redness and swelling of the gums. These early warning signs are indications of gingivitis, the earliest stage of gum disease. As the condition progresses, some patients will experience bone loss in the jaw or in the roots of their teeth. This can lead to tooth loss and can also contribute to other medical issues, including diabetes, heart disease and strokes.
Brushing Habits for Healthy Teeth
Dental professionals recommend a few simple procedures to keep your teeth as clean as possible through brushing. Many of these recommendations come straight from the American Dental Association and are approved by most dentists for managing dental hygiene at home.
Take Your Time
Brushing your teeth for at least two minutes each time will allow you to remove nearly all the plaque from your teeth. Flossing should also be included in your dental care regimen and should be completed every time you brush your teeth. If you experience any pain or bleeding when brushing or flossing, make an appointment with our office as soon as possible to check on the condition of your teeth and gums.
Use the Right Tools
Choosing a soft-bristled toothbrush and a fluoride toothpaste that has been ADA-approved will ensure the best results for your teeth. In some cases, our dentists may recommend a specific type of toothbrush or a toothpaste designed to suit the needs of your teeth. Most dentists recommend the use of an electric or battery-operated toothbrush to remove more plaque from your teeth.
Use the Proper Technique
Brushing your teeth in a circular motion is preferable to the up-and-down brushing many of us were taught as children. Making small circles on your teeth with your toothbrush will typically dislodge more food debris and will allow the bristles of your toothbrush to reach between teeth for added effectiveness.
Keep Your Toothbrush Clean
Rinsing your toothbrush thoroughly after each use will help to remove any traces of bacteria or food debris. You should allow your toothbrush to air dry after use to ensure that bacteria cannot breed on the bristles.
Rinse Your Mouth
Using plenty of water to rinse your mouth and teeth after you brush is a great way to remove any remaining particles of food debris and plaque from your mouth. Taking about 30 seconds to a minute to rinse your mouth after brushing will ensure the best results for you and your family.
Schedule Regular Dental Appointments
Making appointments for regular checkups and teeth cleaning services with our office can ensure that any issues with your teeth are identified quickly. Scheduling teeth cleaning appointments can also allow you to enjoy fresher breath and a cleaner mouth
Brushing Your Way to Healthier Teeth and Gums
Your oral health should be top of mind every morning when you wake up and throughout the day. Hopefully, with some of the tips above you are able to improve the care you are providing for your teeth and employ some best practices. In case you do need dental care, we are available to work with you to make sure that your care is affordable and that you have the right tools and techniques to keep your teeth clean and healthy.
If you do develop gum disease, our dentists can provide you with targeted treatments that will reduce the impact of this serious condition on your dental and physical health. Give us a call today to schedule an appointment for yourself and your family members. We are here to serve you.