The Modern-Day Dentist is Nothing to Fear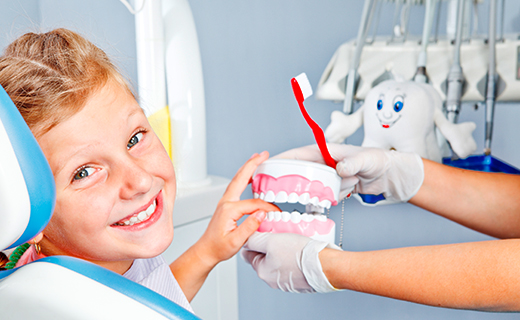 If you have ever lived in fear of a looming dental appointment, you're not alone. More than 45 million Americans struggle with dental fears and phobias and an increasing number are unaccounted for because they simply don't report the issue. However, skipping out on dental care can become a bigger nightmare than a routine cleaning. Failure to adhere to basic dental care practices and routine visits to the dentist can put holes in your smile and impact your long-term health. Fortunately, the modern-day family dentistry practice is anything but scary. New dental offices are offering a fresh take on dentistry to put your fears and anxieties to rest.
Many people use "anxiety" and "phobia" interchangeably to describe their dental fears. Although they are similar, the words have two different meanings. If you suffer from anxiety or dental fears, you can find a dentist in Flint who will patiently explain what will occur during your procedure. Anxiety is caused by a fear of the unknown and will often subside when you have an understanding of the procedure.
Dental phobias create a much more severe reaction. People who have phobias may feel as if their safety is at risk and may react to the dentist in a manner that seems irrational, but is very real to the person with the phobia. Overcoming dental phobias typically requires professional help. 
Since few people fear going to a spa for treatments, many dentists have redesigned their dental offices to be like a spa. These types of practices—called "dental spas"—have dental care professionals who are more sensitive in treating people with dental fears.
Dental spas feature luxurious treatment options such as massage and reflexology. Dental services may include sedation dentistry, where the patient is sedated during treatment. For those with severe dental fears, some dentists use general anesthesia to ensure that the patient remains completely unaware of the experience. This can help to put patients at ease so they continue to get regular professional dental care.
To get the dental care you deserve from an affordable dentist in Flint, call Family Dental Group today at (810) 515-8952 or make an appointment.
Family Dental Group offers affordable family dentistry and gentle, compassionate dental care in Flint. Our office is conveniently located with extended hours to meet your needs. At Family Dental Group, we provide most dental services, from basic preventative care and general dentistry to specialized procedures and complete dental reconstruction. We accept most dental insurance plans and offer affordable financial solutions for any budget. Patient satisfaction is our top priority and we strive to provide the exceptional, affordable dental care and personal touch that lead to lasting relationships. A smiling patient is our greatest reward and we look forward to keeping those smiles healthy, beautiful, and bright. Discover an affordable dentist who truly cares at Family Dental Group.