The Roles of Flossing and Mouthwash in Kids' Oral Health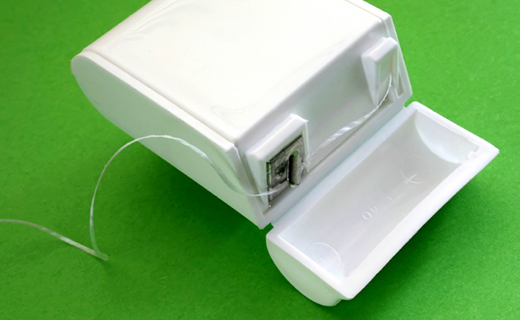 Savvy parents everywhere know the vital importance of instilling sound dental care habits into their children at the youngest possible age. Teaching kids to take proper care of their teeth and gums will bolster not only their oral health, but also their appearance, self-esteem, and perhaps even their pocketbook down the road. Though most parents know that brushing twice a day is critical, some are unsure about whether flossing and mouthwash should also be in the daily mix.
Flossing is an incredibly valuable part of maintaining oral health because of its ability to eradicate food particles, bacteria, and plaque from hard-to-reach places between the teeth. If allowed to remain, these substances have the potential to produce acids that eat away at tooth enamel, eventually causing tooth decay and gum disease. Thus, routine flossing is an integral part of sound dental care practices for adults everywhere.
The question then, is whether or not young children should be taught how to floss teeth, considering that their baby teeth are going to fall out anyhow. The answer is a definite yes! Flossing children's teeth helps rid their mouths of bacteria that can cause not only tooth decay but also dangerous infections. While young children will surely require assistance when it comes to flossing, kids over the age of nine will be able to floss on their own. Establishing a flossing habit early on is something that will help children maintain good oral health for the rest of their lives.
Adults use mouthwash products to reduce plaque build-up, eradicate bacteria, and guard against gum disease. There are also products available that contain fluoride meant to protect against tooth decay. Not only that, mouthwash tends to freshen the breath and impart a desirable, clean feeling. Certainly, countless adults love mouthwash, but is it appropriate for kids?
Though flossing is valuable even for the smallest of children, mouthwash use really ought to wait until at least age six, according to the American Dental Association. The key is to hold off on introducing mouthwash until a child is able to stop from swallowing it, so that excessive ingestion of alcohol and fluoride does not occur. After the age of six, though, children's mouthwash products can be effective assets in the battle against bacteria, acid, and tooth decay.
To learn about our family dentistry practice in Flint, call Family Dental Group today at (810) 515-8952 or make an appointment.
---
Family Dental Group offers affordable family dentistry and gentle, compassionate dental care in Flint. Our office is conveniently located with extended hours to meet your needs. At Family Dental Group, we provide most dental services, from basic preventative care and general dentistry to specialized procedures and complete dental reconstruction. We accept most dental insurance plans and offer affordable financial solutions for any budget. Patient satisfaction is our top priority and we strive to provide the exceptional, affordable dental care and personal touch that lead to lasting relationships. A smiling patient is our greatest reward and we look forward to keeping those smiles healthy, beautiful, and bright. Discover an affordable dentist who truly cares at Family Dental Group.