Posted under:
General
Posted on: June 13, 2013
Three signs of gum disease to beware of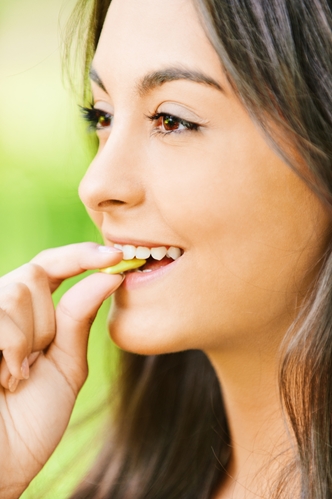 Chances are you've heard your dentist tell you a million times about how important it is to brush, floss and rinse with mouthwash twice a day in order to protect your mouth. However, these practices are about more than fighting off cavities and keeping your teeth pearly and white – good oral hygiene is also vital for preventing the development of gum diseases like gingivitis and periodontitis.
If you're worried about the health of your teeth, keeping up with dental care habits is a must. You should also be on the lookout for these signs of gum disease.
1. Loose teeth
Have you noticed that one or two of your teeth seem a little loose lately? Do you have an entire row of chompers that seem to have shifted in the last couple of weeks? Then you might be dealing with a case of gum disease. As this condition weakens the bones and gums, it can leave your teeth feeling much looser than they ought to be.
2. Bad breath
Everyone has an embarrassing moment when they realize their breath is smelling less than spectacular every once in awhile. And while a quick rinse with mouthwash can usually do the trick, you might be dealing with the onset of gum disease if you've been suffering from frequent halitosis lately. Bad breath is sometimes caused by bacteria and germs building up around your teeth and gums due to gum disease.
3. Sensitive gums
When you go into the bathroom to floss and brush in the morning and night, do you notice that your gums are more sensitive than usual? If there are signs of irritation such as redness, inflammation or even bleeding on your gums, these can be signs that you're not doing enough to take care of your teeth on a regular basis.