Posted under:
General
Posted on: June 13, 2013
Tips and tricks for countering your overactive sweet tooth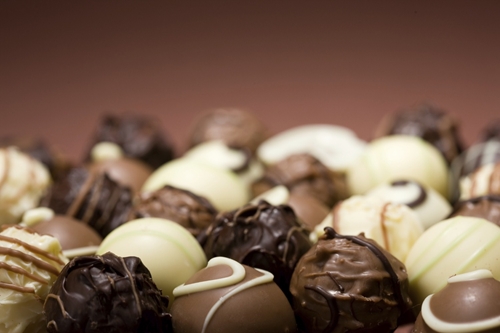 Everybody loves sweets of one kind or another, but there are certain people who turn this craving into an obsession. While it's fine to snack on a chocolate bar or slice of cake on occasion, people with overactive sweet tooths can be putting themselves at risk for a variety of health conditions. As if the chance of developing a weight problem isn't bad enough, all that sugar can result in oral hygiene concerns ranging from cavities to tooth loss, bad breath and gum disease.
Looking for some tips and tricks to reduce your cravings for sweets so you can enjoy a healthier and more attractive smile? Here are a few things to keep in mind about kicking your bad habit.
Working out helps
Of course, you'll want to work out to burn off those extra calories and keep your body in good shape, but did you know that exercising on a regular basis can also help you sidestep the psychological aspects of candy and chocolate? This is because people who are active generally have more energy, which means that you won't need to rely on a candy bar as a pick-me-up. Additionally, working out can release hormones in the brain that emphasize positive emotions, replacing the delicious comfort that people often seek in chocolate.
Sleep more
If you're really dealing with a post-candy energy crash, you might want to look for a healthier alternative to your lack of motivation. Getting a good night's sleep can help you enjoy higher energy levels during the day. That's not to mention that eight hours of sleep will emphasize a more active digestive system and metabolism, which can assist with burning off those candy calories.
Drink lots of water
Feeling hungry and looking for a snack to hold you over? You might be surprised at how effective drinking a glass of water or two can be for controlling your eating habits. Not only will water fill you up, but it will help boost your metabolism and digestive process.