Tips to End Those Annoying Denture Problems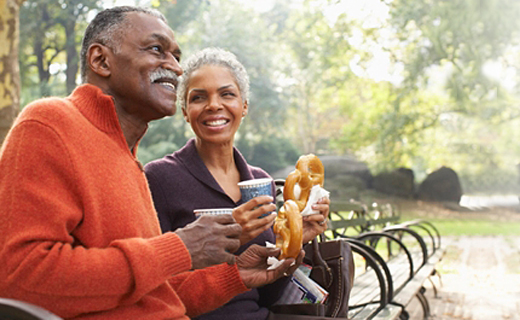 If you're avoiding dentures because your grandparents wore awkward, unrealistic-looking false teeth, you should check out the options that an affordable dentist can offer today. Modern permanent dentures are comfortable to wear and look more like natural teeth than the crude designs of yesteryear. Unfortunately, you may still experience a few annoying denture problems until you adjust to wearing them. Most are manageable and won't stop you from enjoying years of successful wear.
Here are a few tips for resolving the most common denture-related issues:
5 Common Denture-Related Problems
Poorly fitting dentures can cause a number of problems. As you age, your bones and gums will change, and dentures may not fit as well as before. These changes can lead to problems with speaking or eating, dentures that move around in your mouth, and mouth irritation. See an affordable dentist in Flint as soon as symptoms occur; do not attempt to adjust your dentures.
Mouth and gum soreness is usually related to fitting problems, but it can also result from infections or poor hygiene. Be sure to keep your dentures clean. Oral anesthetics can be helpful to reduce pain, but see your dentist if soreness persists.
Speaking problems are most common in new wearers. Speak slowly, and practice challenging words when you are alone. If laughing or smiling causes your dentures to move out of place, bite down gently and swallow to reposition them. Be sure to have your dentist in Flint adjust the fit.
Eating problems can be managed by taking small bites, eating slowly, and sticking to soft foods until symptoms are resolved. Chew with both sides of your mouth at once; this method helps prevent tipping and movement of dentures. Commercial adhesives can be helpful, but they are not a replacement for professional adjustment.
Cheilitis and stomatitis are serious infections caused by yeast overgrowth. Cheilitis causes pain, redness and cracking at the corners of your mouth. Stomatitis may manifest as small red bumps under upper dentures or general mouth redness. Both are treated with prescription medications and strict oral hygiene.
Dentures are intended to make your life easier, not harder; see your dentist immediately if you develop symptoms that interfere with daily living.
To get the dental care you deserve from an affordable dentist in Flint, call Family Dental Group today at (810) 515-8952 or make an appointment.
---
Family Dental Group offers affordable family dentistry and gentle, compassionate dental care in Flint. Our office is conveniently located with extended hours to meet your needs. At Family Dental Group, we provide most dental services, from basic preventative care and general dentistry to specialized procedures and complete dental reconstruction. We accept most dental insurance plans and offer affordable financial solutions for any budget. Patient satisfaction is our top priority and we strive to provide the exceptional, affordable dental care and personal touch that lead to lasting relationships. A smiling patient is our greatest reward and we look forward to keeping those smiles healthy, beautiful, and bright. Discover an affordable dentist who truly cares at Family Dental Group.