Tooth Loss with Aging Recognized as a Myth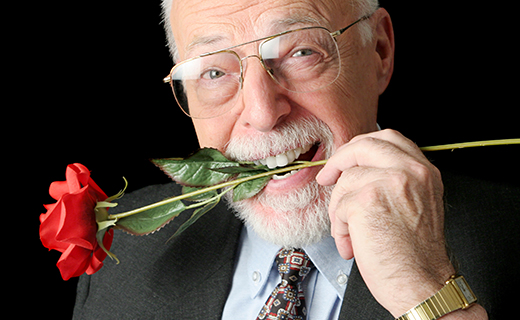 According to the Academy of General Dentistry (AGD), the inevitable tooth loss that has become synonymous with senior adulthood is nothing more than a salacious myth borne out of rising rates of oral disease among U.S. adults. Tooth loss is an entirely preventable condition, yet many Americans fail to achieve or maintain dental care throughout their lives. You have a choice. Make good dental care habits part of your daily life and don't miss those biannual trips to an affordable dentist—you can defy the odds and live long with a bright, beautiful smile.
Skipping routine dentist appointments is a key factor destroying oral health among the aging population. Those bi-annual trips to the family dentistry office are as crucial to your long-term oral health as brushing and flossing, yet as people age, their visits to the dentist begin to decline. Among senior citizens, the gap between dental visits is often extensive. A spokesperson for the AGD says that part of the problem is attitude; many older adults are not in the public eye very often and feel dental care isn't an important aspect of their health. Unfortunately, older adults often suffer complications that require professional dental care, such as medications that cause dry mouth or the use of dentures, which can be a breeding ground for bacteria and debris without proper care.
Many seniors may need assistance finding an affordable dentist, and one who recognizes their special needs. Their dentist should recognize the need to know and understand what medications older adults are taking that might affect dental care. Special rinses to treat dry mouth and additional education regarding dentures or dental implants can be helpful for aging patients.
Foods that are very sticky or too crunchy can cause issues for seniors with dentures or damaged teeth, so older adults should be mindful of their diet. Sugary and starchy snacks and meals can quickly lead to tooth decay.
Many aspects of dental care are the same for seniors as any other member of the population; however, with age often comes disinterest in appearance, leaving important habits to fall by the wayside. Help protect the oral health of the older adults in your life—emphasize daily dental care and assist with routine visits to the family dentistry office.
To get the dental care you deserve from an affordable dentist in Flint, call Family Dental Group today at (810) 515-8952 or make an appointment.
---
Family Dental Group offers affordable family dentistry and gentle, compassionate dental care in Flint. Our office is conveniently located with extended hours to meet your needs. At Family Dental Group, we provide most dental services, from basic preventative care and general dentistry to specialized procedures and complete dental reconstruction. We accept most dental insurance plans and offer affordable financial solutions for any budget. Patient satisfaction is our top priority and we strive to provide the exceptional, affordable dental care and personal touch that lead to lasting relationships. A smiling patient is our greatest reward and we look forward to keeping those smiles healthy, beautiful, and bright. Discover an affordable dentist who truly cares at Family Dental Group.