Uncover the Truth About Root Canal Treatment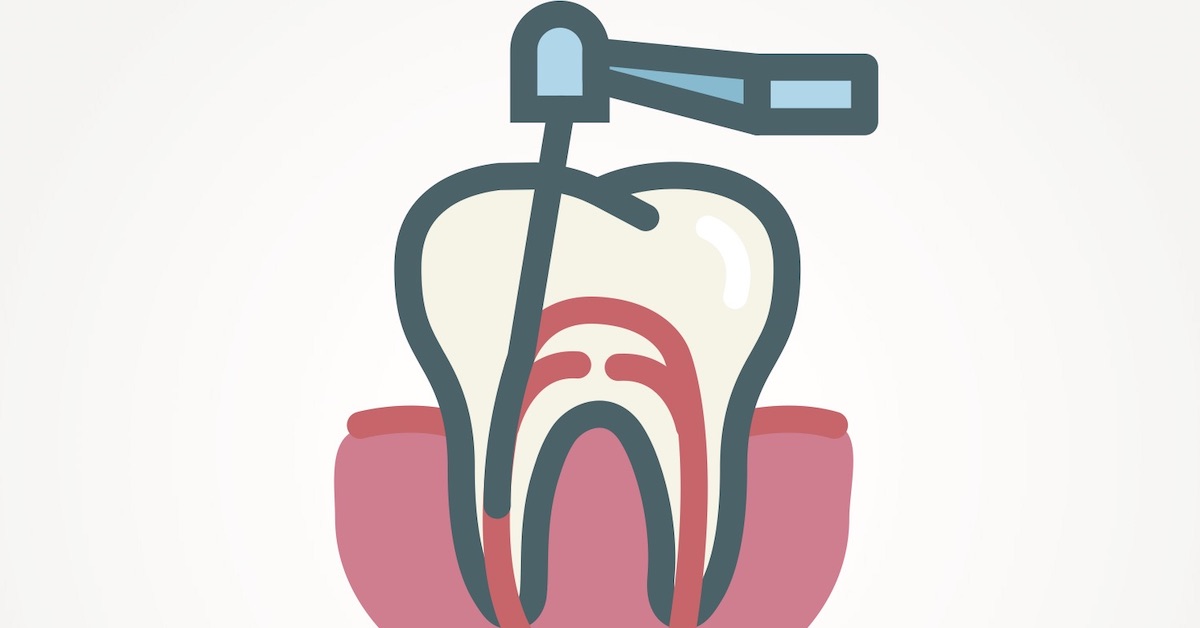 If your dentist has recommended a root canal, you're probably panicking. After all, root canals have the reputation of being exceedingly painful and terrifying, right? Actually, that may have been true for the first one that was performed in 1766, but modern root canals are relatively painless due to modern innovations in equipment and analgesics. To be sure, the root canal procedure is less painful than the reason you need the root canal, which is very painful damage or infection. If you're dreading your upcoming root canal, the following information may put your mind at ease.
Why Are People Getting Root Canal Treatment for Damaged Teeth?
Root canals are generally prescribed when there's significant and irreparable damage or infection to the interior of a tooth. The root canal procedure will likely be far less painful than the tooth, since the damage or infection usually adversely affects the nerve inside the tooth. A root canal may also be the only way to save your tooth.
What Are the Top Ten Most Frequently Asked Questions About Root Canals?
Anyone who's scheduled to have a root canal is probably apprehensive about it. They may have questions but forget them when they're in the dentist's office. The following list may help alleviate your anxiety as well as provide you with an idea of what to expect.
What makes me a good candidate for this procedure?
How much pain will I experience before, during, and after the procedure?
Why is a root canal the best way to treat my problem?
What's involved in the process of getting a root canal?
Does it take a long time from start to finish?
What's the best type of anesthesia and why?
What risks should I know about?
What's the overall cost of a root canal?
Does my insurance cover the cost, and if not, how much do they cover?
Will my tooth be weaker after the procedure?
We recommend that you speak to your insurance provider before you come to the office, so you know the extent of your coverage and any limits, deductibles, or exclusions. If you need financial assistance, ask about our financing options.
What Warning Signs Mean I Need a Root Canal Treatment Right Now?
If you notice one or more of the following signs and symptoms, it would be prudent to make an appointment with your dentist because you may need a root canal.
Darkened, discolored areas around your teeth or gums
Gums that are red, swollen, or inflamed
Persistent or severe pain in one or more teeth
Persistent sensitivity to temperature or temperature change in food or drinks
Small bump on the gum tissue near a painful tooth
Soreness in gums and teeth
Severe infection or decay
If you notice one or more of the above, then immediately schedule an appointment with your dentist because you may have a serious problem.
What's the Normal Root Canal Procedure?
If your dentist has indicated that you need a root canal, you may be dreading the prospect. However, when you're familiar with the procedure, it can alleviate a lot of the anxiety. You can generally expect the following when you have a root canal, although your specific needs may vary slightly:
Detection: The first step in your root canal procedure begins when you notice the problem. Even though a root canal might not be your first choice, it might be the only method for saving your tooth.
When you go to your dentist, they'll thoroughly examine the area to determine the appropriate treatment. If you need a root canal, first, they'll numb the area surrounding the tooth. The next step is to drill a small hole in the tooth to allow access to the damaged or decayed tissue inside.
The next step is to remove all the diseased tissue and clean the canals.
Once the canals have been cleaned, disinfected, and rinsed, they'll be filled with a permanent substance, usually, gutta-percha, which protects and seals the canals.
Once the canals have been filled, the tooth will receive a temporary filling to protect it until the permanent crown arrives.
When your dentist receives your permanent crown from the lab, you'll return to have it installed. They'll permanently affix it to your tooth with a very strong adhesive, and your root canal procedure will be complete.
You shouldn't feel more than mild discomfort or pressure for more than a few days, and you should be able to alleviate it with over-the-counter analgesics. If not, or if you experience any adverse reactions, call your dentist without delay.
What Are the Guidelines for Caring for a Tooth After a Root Canal Treatment?
As with any dental procedure, there will be aftercare instructions, but they're simple and mostly common-sense procedures. Your healing will progress faster if you follow your dentist's instructions to the letter, and the following may help you with that.
The area around your tooth may tingle or feel a little sore for a few days, but that's normal. The treated tooth may feel a little different for a few weeks as your body heals and adjusts to the new tooth, but this is normal also. If you experience severe pain or pressure, especially after a few days, call the dental office without delay. You may have developed a problem.
Aftercare Instructions to Follow at Home
Don't chew anything until the numbness has completely subsided. If you eat while you are still numb, you risk biting your tongue or the inside of your cheek and doing serious damage that you won't' realize because your nerves are numb.
Avoid biting or chewing in the area of the treated tooth until it's completely healed and your permanent crown has been placed.
Adhere to your aftercare instructions precisely as your dentist prescribes, especially for your medications.
Maintain good oral hygiene habits for your teeth and gums, but avoid the area around the root canal until it has healed completely and you've received your permanent crown.
If you experience any adverse reactions, call your dentist without delay. Adverse reactions include allergic reactions, nausea, extreme pain, swelling, or other symptoms
Make Sure to Continue to Follow Up With Your Dentist to Ensure Great Dental Health!
Maintaining your oral health after a root canal includes the permanent crown placement, so be sure to make an appointment for its installation right after your root canal has been performed.