What are the long-term risks of gum disease?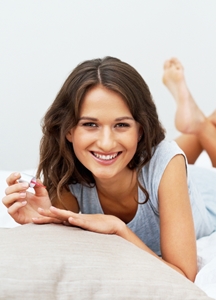 Everyone wants pearly white teeth, but for those affected by gum disease, this wish is hard to see come to fruition. That's because gum disease, which affects nearly half of all people over the age of 30, according to the U.S. Centers for Disease Control and Prevention, can impact the strength and quality of one's chompers.
If left untreated, gum disease – also known as periodontal disease – can result in substantial health issues and make individuals more susceptible to a range of conditions, including cancer of the kidney, pancreas and blood.
What is gum disease?
No matter what age you are, gum disease can strike and create significant issues that impact your oral health for years to come. While this condition is prevalent in the U.S., many people may be uncertain about what the symptoms actually are, or whether they actually have it!
Gingivitis is the most mild form of gum disease, according to the American Academy of Periodontology. Characterized by red and swollen gums, those who have been affected by this ailment may notice that their gums bleed after being scrubbed with a toothbrush, as well as from other forms of stimulation.
Typically, gingivitis is not a painful condition and can be reversed with help from local dentists. With pain free dentistry, you can tackle this problem before it progresses to something more serious, like periodontal disease.
When gingivitis is left untreated, it can worsen over time and impact the integrity of your gums in a serious way. Periodontal disease occurs when plaque from your teeth recedes and begins to grow underneath the gum line. This, in turn, can irritate your gums and cause them to become inflamed.
The toxins present in plaque are especially annoying on gums, and can trigger a chronic inflammatory response, the AAP reported, that can cause the tissues and bones that hold teeth up to begin to deteriorate. Gums can also become separated from teeth during this process, forming little pockets that become breeding grounds for bacteria.
The long-term risks of periodontal disease
While periodontal disease can be disastrous for your long-term oral wellness, the fact is, you may not realize you're affected with an advanced stage of this condition. You may notice that your teeth have become loose, or that your gums are redder than normal, but in many cases, those are the only signs you may observe.
This scary fact underscores the importance of always scheduling annual check-ups with a family dentist, especially in cases where you may be impacted by more serious forms of periodontal disease, including aggressive periodontitis, chronic periodontitis, or necrotizing periodontal disease, according to the AAP.
But in addition, periodontal disease can signal the development of other serious medical conditions.
As a result of the impact that periodontal disease can have on overarching health, people with type 2 diabetes or other chronic conditions are at greater risk for being impacted by the ailment.
And according to the CDC, some people may already be more vulnerable to periodontal disease than others. A recent report noted that men are more likely to be affected by periodontal disease than women, and those who smoke are also at greater risk for suffering from the condition. Men with periodontal disease were also 49 percent as apt to develop kidney cancer and 54 percent more likely to develop pancreatic cancer, the source reported.
Treatments for gum disease
If you've been diagnosed with gum disease, a cosmetic dentist can offer you a variety of tips for how to treat the condition. This can be important, since your oral hygiene has the potential to impact other areas of your life, including your checkbook.
A recent study by United Concordia and Highmark has revealed that individuals who seek treatment for gum disease may actually lower their annual medical costs for other significant conditions, like heart or cerebrovascular disease.
"Once again, our study findings highlight the important role good oral health plays in overall health," said James Bramson, D.D.S., chief dental officer for United Concordia. "Treating chronic health conditions like heart disease and stroke comes with a very high health care cost; dental disease is preventable or treatable at a much lower cost and the beneficial effects through reduced health care costs are significant."
These findings highlight the importance of being proactive about teeth and gum care, since doing so could improve your overall health in the future.