Posted under:
Root Canal
Posted on: December 14, 2021
What to Expect During a Tooth Extraction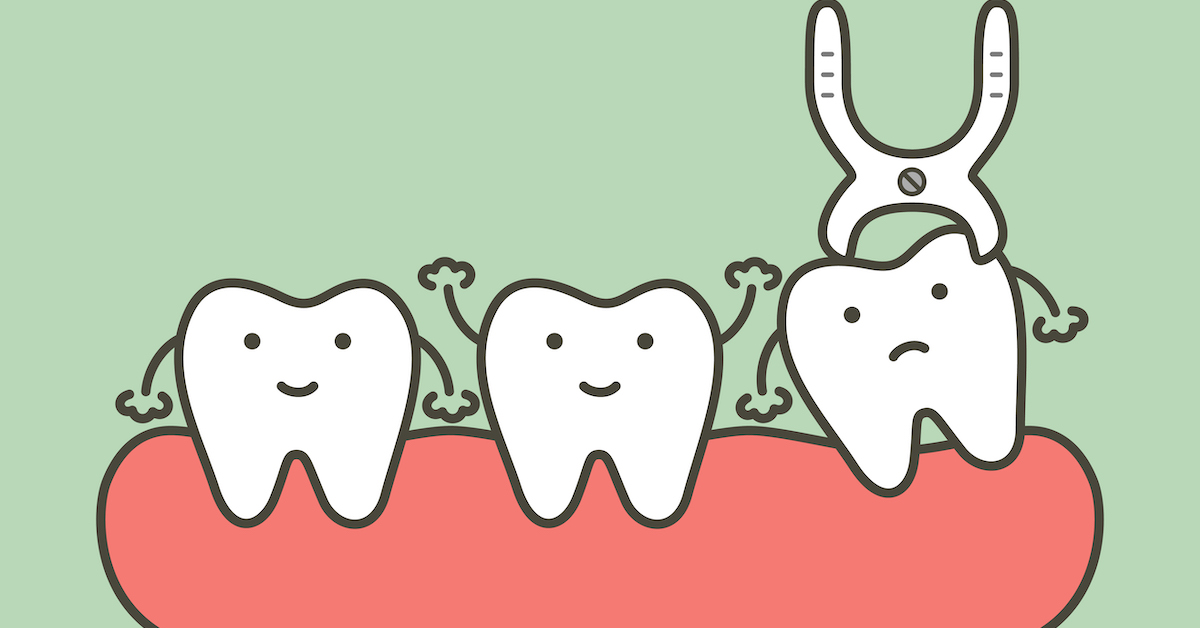 If your dentist in Flint is recommending the removal of one of your teeth, you may be worried about how this will affect your appearance and whether the procedure itself will be painful. You may also wonder what will happen after your extraction and why it is necessary. While consulting with your dentist is the best way to learn more about dental extractions, we have put together some of the answers to these questions for you.
Why Do I Need a Tooth Removed?
Your dentist will typically explain why an extraction may be necessary. There are several different reasons for removing a tooth, including the following:
Severe decay
Loosening of the tooth because of periodontal disease
Damage caused by an accident
Primary teeth that never fell out when permanent teeth came in
If any of these issues are present, your dentist may recommend the removal of one or more of your teeth. This is also necessary if you are planning to get dentures, implants or other dental appliances.
What Types of Extractions Are There?
Extractions are classified depending on the type of procedure used to remove the tooth.
Simple extractions involve the use of dental tools to pull teeth from their location in the jaw. This process can put significant pressure on the jaw and may cause discomfort for some patients. Local anesthetic is generally used for these procedures unless other arrangements are made with your dentist.
Surgical extractions are usually performed by an oral surgeon. These procedures typically take longer to complete and require specialized training to ensure the best results. If you need an oral surgery extraction, your dentist may recommend that you be sedated for your procedure.
While it was once common practice in the dental field to remove wisdom teeth as a precaution, your dentist may decide that it is more beneficial for you to retain these teeth temporarily or permanently.
Will My Extraction Hurt?
Your dental office in Flint can provide you with sedation and anesthetic options that can eliminate pain during your procedure. This can help you to feel much more confident about your extraction and can eliminate some of the anxiety associated with dental procedures. If you are worried about pain during the procedure, let your dentist know. Your dental team may recommend sedation or other pain management strategies to make your experience as painless as possible.
What to Tell Your Dentist
Before planning your extraction procedure, your dentist will need to know about your medical history and current physical health. Certain conditions can affect the type of anesthesia you can receive, the precautions that must be taken during your extraction, and your recovery time. Be sure to tell your dentist right away if you have any of the following risk factors:
Allergies to medications or anesthesia
Blood clotting disorders, including hemophilia
Heart problems
Artificial joints
Diseases of the adrenal system
Liver or kidney disease
Any autoimmune deficiency disorders
You should also let your dentist know if you are currently on blood thinning medications or if you have diabetes. Your dental team in Flint will tailor your treatment plan to your needs and will make sure that your procedure is as painless and as effective as possible.
Planning for Your Extraction
If you will be under sedation or general anesthesia during your extraction, you will need to make arrangements for transportation home from your appointment. It will not be safe for you to try to drive or to travel home on your own until all traces of these medications are out of your system.
Aftercare for Extraction Sites
After your procedure has been completed, your dentist will usually give you detailed instructions on how to care for your gums and teeth during the recovery period. Some of the suggestions and recommendations may include the following:
In general, you should avoid brushing or applying suction to the site of the extraction. This will allow the clot to form in the extraction site to speed the healing process.
Avoid rinsing your mouth or drinking liquids through a straw for at least 24 hours after your procedure. Once the 24 hours is up, however, you can mix a half-teaspoon of salt with eight ounces of warm water and rinse your extraction site with this mixture.
Ice packs can reduce the risk of swelling and inflammation while helping you to manage pain during your recovery period. Apply ice packs every 10 minutes or as needed to stay comfortable and to reduce visible swelling in the area of the extraction.
Avoid lying flat when sleeping or napping after your procedure. Instead, prop yourself up with pillows or sleep in an inclined position in a chair or recliner. This will help to prevent excessive bleeding.
Soft foods and soups are recommended for the first couple of days after your extraction. As your extraction site heals, you can gradually introduce solid foods to your diet once more.
Your dentist may prescribe antibiotics before or after your extraction to manage the risks of infection. Be sure to take all of these medications to ensure the healthiest mouth and to keep your chances of developing an infection low.
Signs of Dental Complications
Call your dentist in Flint at once if you experience any of the following symptoms:
High fever or chills
Significant bleeding after the first four hours
Severe pain or swelling
Nausea and vomiting
Chest pains or problems with breathing
These could be signs of an infection or another problem that could affect your teeth and your long-term dental health.
To learn more about extractions and how they work, call your dental office in Flint at (810) 515-8952 to schedule an appointment. Your dentist will be happy to explain the procedure to you and to help you find the right solution for your dental needs.