Winning the Battle Against Gum Disease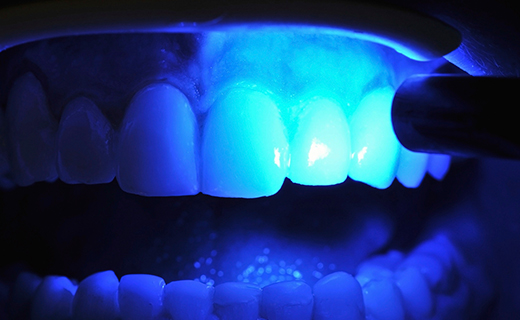 Gum disease affects 75 percent of American adults, only 15 percent of whom are even aware of the condition. While most adults can take measures to prevent it, approximately 30 percent suffer from gum disease due to a genetic predisposition. Yet, even these cases can be carefully managed to prevent full development of gum disease with basic dental care habits. Your dental care routine is essential to preventing, treating, and reversing gum disease. You must know the signs and symptoms of gum disease and what steps you can take to protect your smile year after year.
Since it is not always easy to spot gum disease, routine visits to an affordable dentist in Flint are very important. Being aware of the causes and symptoms of gum disease can help you prevent it.
The Causes of Gum Disease
Smoking or chewing tobacco
Skipping daily dental care
Certain prescription medications
Hormonal changes during puberty, pregnancy, and menopause
Diabetes
Genetics
Misaligned teeth that are difficult to clean
The Symptoms of Gum Disease
Red, tender, and swollen gums
Gums that bleed easily, including when brushing and flossing
Receding gums
Loose teeth
Chronic bad breath
Persistent bad taste in the mouth
Gingivitis is the first stage of gum disease. It occurs when plaque and tartar have built up along the gum line, causing inflammation and leading to infection. Gingivitis symptoms include red, tender, and swollen gums. At this early stage, gum disease is treatable, but you must visit your dentist regularly and practice proper dental care to protect your teeth and gums.
Gum disease—also called periodontitis—begins when the tissue in the mouth can no longer fight bacteria and infection. At this stage, erosion of the gums and bone that support the teeth has occurred, and the disease can progress rapidly, with little that can be done to reverse the damage. Chronic periodontitis can lead to the loss of teeth, changing the structural appearance of the face and mouth.
Gum disease can occur without any signs or symptoms, so be sure to schedule routine visits with an affordable dentist in Flint. Practicing healthy dental care habits includes eating a nutritious diet, low in sugars and starches; brushing at least twice daily; flossing once daily; and seeing a dentist at least twice a year.
To get the dental care you deserve from an affordable dentist in Flint, call Family Dental Group today at (810) 515-8952 or make an appointment.
Family Dental Group offers affordable family dentistry and gentle, compassionate dental care in Flint. Our office is conveniently located with extended hours to meet your needs. At Family Dental Group, we provide most dental services, from basic preventative care and general dentistry to specialized procedures and complete dental reconstruction. We accept most dental insurance plans and offer affordable financial solutions for any budget. Patient satisfaction is our top priority and we strive to provide the exceptional, affordable dental care and personal touch that lead to lasting relationships. A smiling patient is our greatest reward and we look forward to keeping those smiles healthy, beautiful, and bright. Discover an affordable dentist who truly cares at Family Dental Group.