Orthodontist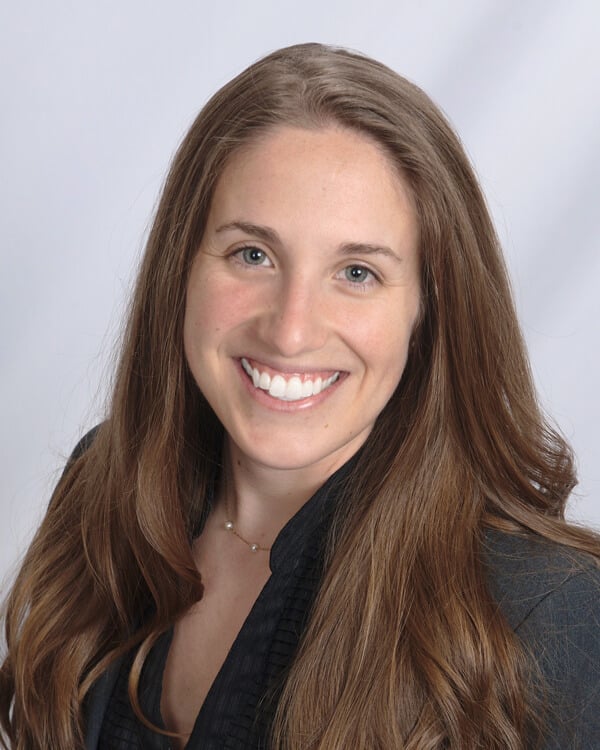 Dr. Delgado is a Michigan native, growing up in Plymouth, MI. Following her undergraduate studies at Eastern Michigan University, she went on to complete her dental degree at University of Michigan School of Dentistry. During her years at University of Michigan School of Dentistry, she was inducted into the Omicron Kappa Epsilon dental honors society, an honor awarded to only the top students in each dental class. Dr. Delgado then entered University of Detroit Mercy School of Dentistry's Orthodontic program where she was awarded her Masters of Science Degree and Certificate in Orthodontics.
Oral Surgeon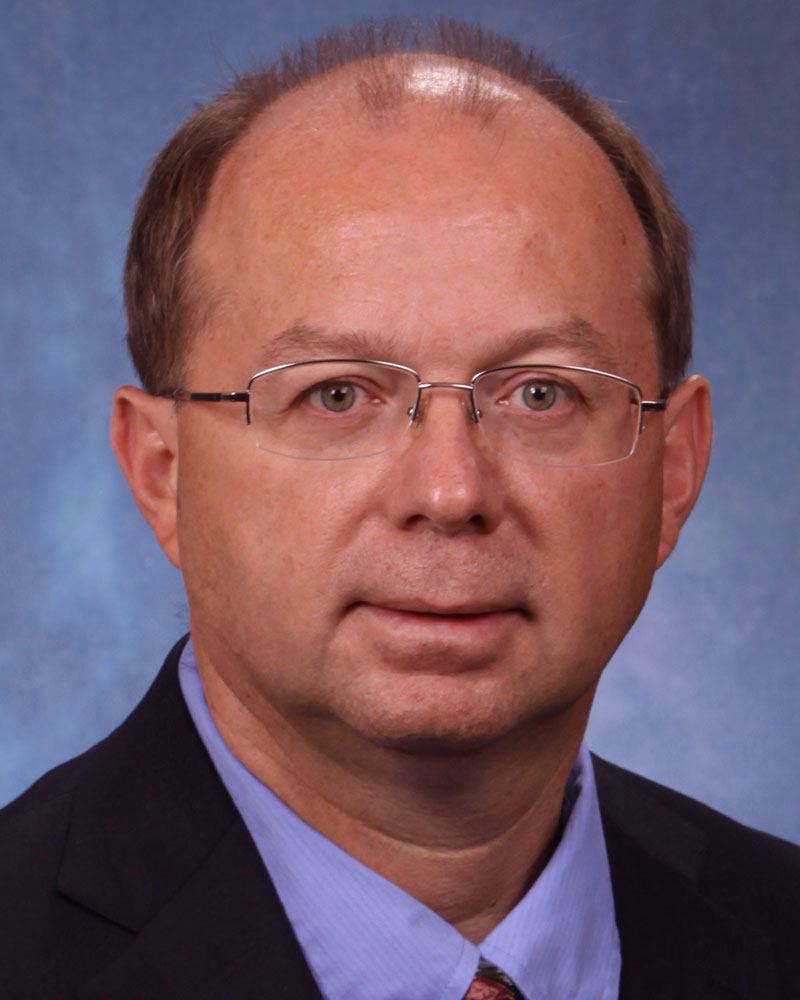 Dr. Kanas graduated from Marquette University School of Dentistry in Milwaukee, WI and received an advance dental degree from the University of Southern California and Veterans Administration Medical Center in Long Beach, CA. He has published numerous peer-reviewed articles in national publications. Dr. Kanas is a member of several national dental organizations including the American Dental Association and the Michigan Dental Association.
General Dentist Dr. Callaway received her Doctor of Dental Surgery degree from the University of Detroit Mercy School of Dentistry. She is an active member of the Michigan Dental Association and the Academy of General Dentistry.
Angie Caves, RDH
Hygienist
Kelly Johnson, RDH
Hygienist
Melinda Rivers, RDH
Hygienist
Blair Spriggs, RDH
Hygienist
Book Online Now
Complete the form below to book your appointment today.
Traditional Michigan (MI) Medicaid plans not accepted:
Michigan (MI) Medicaid is accepted for patients 18 and under.
Office Hours
Monday

8:00 AM – 5:00 PM

Tuesday

8:00 AM – 5:00 PM

Wednesday

10:00 AM – 6:00 PM

Thursday

8:00 AM – 5:00 PM

Friday

8:00 AM – 5:00 PM
CareCredit
CareCredit is a healthcare credit card designed for your health and wellness needs. Pay for the costs of many treatments and procedures through convenient monthly payments.
Our patients leave smiling


Decided to change dentist for my 15yr old son and super pleased i did over all seems like the best decision i made got an appointment right away fixed the problem he had been having in half hr that should of been done yrs ago staff very pleasant we both was very pleased and greatful highly recommend them…

Elizabeth W.



Dr White is the best dentist I have ever had. Totally free of pain.

Aj B.



Very good experience. This office takes care of our whole family. I highly recommend Family Dental!

Glkm3045



I had a crown replaced that was only a year old since it cracked while eating. It was replaced free of charge.2nd thing done was a partial for my bottom teeth. I am Very Satisfied with Dr White and his Assistant…and my new Partial…is Wonderful…

Cynthia Z.



Great hours of availability and a simply AWESOME staff!!!!

Marisa F.



Service is friendly and professional. I feel confident in the quality of service.

Dominic F.



Good service and friendly staff.

Oliver K.



I love how friendly everyone is. Also very clean and very gentle with their patients

Krystal S.



The hygienist and hygienist assistant were so sweet and caring to my 5 year old daughter. She is very shy and also nervous at the dentist and they both really went above and beyond to make her feel comfortable.

Zofia R.



Professional straightforward yet laid back atmosphere.

Mark M.



I like the staff members that I have met, and the fact that services are commenced at the apointed time.

Thomas H.



Dr. Madany is the best! Patient and caring. Really listened to my concerns and made the whole process smooth!

Courtney C.



Overall excellent service.

John P.



I want a 10

Ruby Y.



Excellent dentist and friendly staff. They did an awesome job with my root canal. It wasn't very painful and they made it an easy and quick procedure. And I'm very happy with the results.

Oliver K.



The staff was very friendly and helpful. And the dentist did an excellent job with the procedure and was very helpful. Overall I was pleasantly surprised at the ease of the procedure and how well it was performed. I would definitely recommend Dr. Madany and the Family Dental Group to my friends and family.

Oliver K.



I had been looking for a new dentist and one of my co- workers recommend Family Dental Group. She described her experience with them, so I had to go. When first walking into the office it felt warm and friendly. The lady that did my x-rays was very gentle as was my hygienist (Shannon). I'd never had an experience of such gentleness, care and great concern for me at any dentist I'd been…

ArLene C.



I have been attending Family Dental Group for many years…..probably 20 or more years…..they are the BEST in friendliness…..caring …..and professional….I can not imagine going anywhere else for my dental needs….they have my full recommendation..my well being has always been their greatest goal.. Elliott

Garnet E.



Over all positive experience

Denise L.



Excellent dentist and friendly staff. They were very helpful and courteous. They also gave some nice options to help with the cost of the dental procedure I needed, which helped tremendously to pick up the leftover amount that our insurance did not cover.

Oliver K.



Excellent work!

Daniel B.



Very friendly and excellent staff

Michael S.



I have been going to Family Dental for quite a few years. I enjoy the people and the work they do.

Elizabeth L.



Excellent service

Michael C.



The friendliness and especially the efficiency with which the appointment was handled. Dr. White took time and explained what needed to be done and did it confidently and with a gentle touch.

Angela L.



Best dental experience ever

Tammie N.



Your office is very accommodating, thoughtful, friendly.

Debra S.



The whole environment was warm and welcoming, the staff seemed genuine and everyone was so nice the wait wasn't long and they got me in and out within an acceptable time

Zyara W.



My first impression of this office was wonderful. The whole practice was clean and the entire staff is exceptional. The patient flow from starts to finish was easy, comfortable, and wait time did not overly exceed my appointment time. I'm looking forward to my next visit.

Cayla H.



Personel, cleanliness.

Linda A.



I find this office to be friendly and professional.

Patrick S.



Dr, White is great, Coco was great love the office environment everything was amazing,

Carlos S.



Had to change dentist since and i found a great office. So glad i picked the right one. Coco was great and Dr. White is amazing so glad i got to meet them and now have them as my dental care team.

Carlos S.



The staff is always professional and gentle

Patrick S.



Great all around experience!!

Scott C.



They did all my work in one day, it was very professional as well, their staff is excellent and courteous, highly recommend!

Ryan K.



The staff was really nice & professional, and the Dr was professional.

Mortisa M.



Everybody's cool there. Doctor Madany gets the job done and answers all questions. He Did an awesome job on my crown. The ladies are all very good at their respective jobs!

Calvin S.



Kelly is the best!!!!

Brian S.



I was an emergency walk-in and it was a short wait. Also the dentist discussed different options with me and did what he thought was best.

Dennis H.



I would highly suggest making an appointment here. Everyone is so professional and sweet. I have never felt more comfortable and had such great work done. No hacks here!

Laura B.



Amazing care and the outstanding staff

Cassandra H.



I have a very bad experience with dentist it's very hard for me to go to the dentist I have been to a select few since my horrible experience and Dr. White and Crystal are amaizing all the staff are great understandable they treat you a person unlike other medical profession office I highly recommend them for any of your dental needs I was an emergency visit and look forward to going back fo…

Cassie H.



Every thing was very good

Elzie G.



Very good service all around

Scott C.



Got to get my cleaning done on day 1!

Brandy N.



From the front desk to the dentist, I experienced very nice friendly people.

Elzie G.



Friendly staff and great service

Rosie Y.



Great group of staff….from entering Office – hygienist Angie is awesome!!! New dentist (Dr. White, I believe) is very courtious and polite.

Danny Z.



Pure great service all round. Friendly, patient, empathetic, and good sense of humor–funny how it as sounds like an ad for a boyfriend/girlfriend.

Michelle L.



Dr. Madany has seen my 3 & 4 year old several times, and was fantastic! My 3 year old injured her mouth, late in the evening, and he saw her right away. Can't say enough good about his.

Tess R.



Friendly, and concerned about your health

Nancy C.



Very personable and educated staff members.

Candace L.



Friendly…hygienist and assistant was great

Rusty M.



I was in and out even before my scheduled appointment time!

Michael C.



pleasant hygienist

Jeanette R.



Friendly and efficient staff. Very short wait time.

Kyle Z.



Your staff is very polite.

Allan L.



I have seen Cheryl for years. She is friendly and thorough at cleaning

Marie O.



When you have a good hygienic you stay with her.

Becky C.



I really enjoyed talking with Crystal and she did a great job with the x-rays and explaining everything. Dr. white was very nice.

Janelle H.



Great service and excellent staff!

Jessie D.



Efficient professional service by skilled personnel. Dr. Butcher, Shannon and Colleen are the best.

Gary P.



No waiting. Lady who cleaned my teeth was great and did a great job on my teeth. They wanted to schedule me for another procedure and I was given a quote so I knew what to expect. Very good experience from the time I walked in until the time I walked out.

Glenna W.



Very friendly very clean. Dr. Madany is awesome.

Krystal S.



I've been coming to Family Dental Group for 30years. I love my doctor and his staff are very good and friendly people , I wouldn't go anywhere else for dental work.

Peggy B.



The service and care that everyone there showed me really was amazing. Dr.White was great and helpful. Very understanding careful. Crystal was incredibly important to my visit. Her upbeat attitude and positive outlook helped me stay calm and relaxed. Her reassurance definitely helped me get through that 4-hour root canal. I cant thank her enough.

Andrico M.



Everyone is professional, and helpful, and Dr. Madany is an excellent dentist. I feel I'm in good hands.

Dominic F.



Friendly dental care. Shannon and Dr Butcher are the best.

Jason D.



Excellent staff – love Dr. Butcher

Pamela Y.



Wonderful Staff💯💯 Highly recommend them!

Vicki A.



Everyone was extremely friendly, especially crystal. She was very sweet to not only me but my little one too.

Maryann F.



Wonderful Staff Highly recommend them!

Vicki A.



Great hygienist and dentist!

Savannah E.



Expert care,

Ronald C.



I am happy with Shannon and with my healthy mouth.

Mildred W.



Everyone was very friendly and welcoming!

Ronda M.



I enjoy going to the dentist especially at family dental group. They are all so down to earth and kind. Also everyone laughs and enjoys themselves while working witch makes for a better over all experience! And Dr. Madnay is a great dentist!

Sarah Y.



I have been going to Dr. Madany for 5 years and have never had a bad experience he is great as is everyone who works there! Excellent customer service!

Kimberly S.



The people at family dental group always show me that they care and are professional in the dental service they provide for me.

Dexter G.



Dr. White was very professional and informative. I appreciate the time he took to help me understand each part of the appointment. He was very personable and kind. I would definitely recommend him to others.

Kellie W.



Dental hygienist Angie did an awesome job on my teeth! Very thorough! The best cleaning I've had at this location.

Sharon K.



Everyone is helpful and friendly but mostly because I don't wait long

Susan B.



I feel like the office staff is kind and professional and the dentists make me feel at ease and take the time to make sure all my questions have been answered.

Shawn S.



Good

Lisa C.



The dentist and staff are friendly and experienced.

Janine M.



I like the fact that the doctors and dental assistants care about the patients and do a great job that keeps me coming back

Dexter G.



You are friendly, courteous and help relieve anxiety just by your kindness. My procedures have been painless and performed with obvious skill and professionalism. I have not been to a dentist in 20 years. I will bring my entire family here.

Janice G.



I was nervous of coming in. Everyone was nice and I am glad I came in.

Heather W.



The reason is, they are hands down the best dentist office I have ever been to. They Go above and beyond for your needs. They are not pushy, they will work with you on anything. Im thankful to have them as my dentist, I recommend Dr.Madany, best Dentist in the business, excellent work.

Michael R.



Shannan, my hygienist, is very thorough. She is attentive and makes my visit a good experience.

Penny V.



Very professional. No waiting all day for my appointment. Overall friendly staff.

Erin G.



Friendly staff, always very informative about the procedures, and I appreciate that appointments are on time.

Nicole B.



Friendly, knowledgeable staff that care to do things right and make sure the patient is comfortable throughout the procedure.

Sabrina J.



Friendly, knowledgeable staff that care to do things right and make sure you're comfortable throughout the procedure.

Sabrina J.



The visit was very pleasant and the dental hygienist was great. Very caring and sweet and she knew what she was doing. The best one that I have had!!!

Kathleen R.



I get personal care from everyone in the office. Chrystal and Dr White made sure I was satisfied before I left the office.

Arlene C.



They were great with my 6yr old son. He's not afraid of the dentist anymore thank you.

Eddie Z.



The dentist in office staff were friendly and worked well with my two-year-old .

Wyatt N.



I love this dental office! Appointments are easy to make, the dentists are friendly and the hygienists are always gentle!!

Stacie R.



Kelly is awesome!

Brian S.



Quality of service from Dr. Madany and his team. As good as it gets.

William N.



Shelley Hartley really helped me. I have had some bad experiences at the dentist and she made sure I was comfortable and well taken care of

Macy H.



I' ve been very happy with Dr & staff and on time appointments.

Thomas H.