Zachary Kendra, DMD
General Dentistry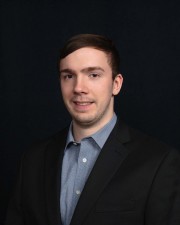 Dr. Kendra prides himself on being a compassionate, trustworthy dentist that's committed to providing a gentle and stress-free dental experience. His focus is on comprehensive care that fits the needs and budgets of his patients. He works closely with all of his patients to create a life-long oral health plan that emphasizes preventative care.
Dr. Kendra received his undergraduate degree in Human Biology from Michigan State University in East Lansing, where he was a founding member of the Phi Kappa Sigma fraternity. He continued his education at the Maurice H. Kornberg School of Dentistry at Temple University in Philadelphia, Pennsylvania where he earned his Doctorate in Medical Dentistry. While at Temple he volunteered for the 1,000 Smiles project, providing free dental care for impoverished areas of rural Jamaica. As a strong supporter of his community, Dr. Kendra continues to pursue volunteer opportunities in the Michigan area.
Dr. Kendra is a member of the Michigan Dental Association and Academy of General Dentistry. When he's not in the office helping patients achieve healthier smiles, Dr. Kendra enjoys music, reading and traveling.